Lighter and Brighter
Kitchen design
This young family needed their kitchen to be a family space where gathering, cooking, and entertaining together were possible.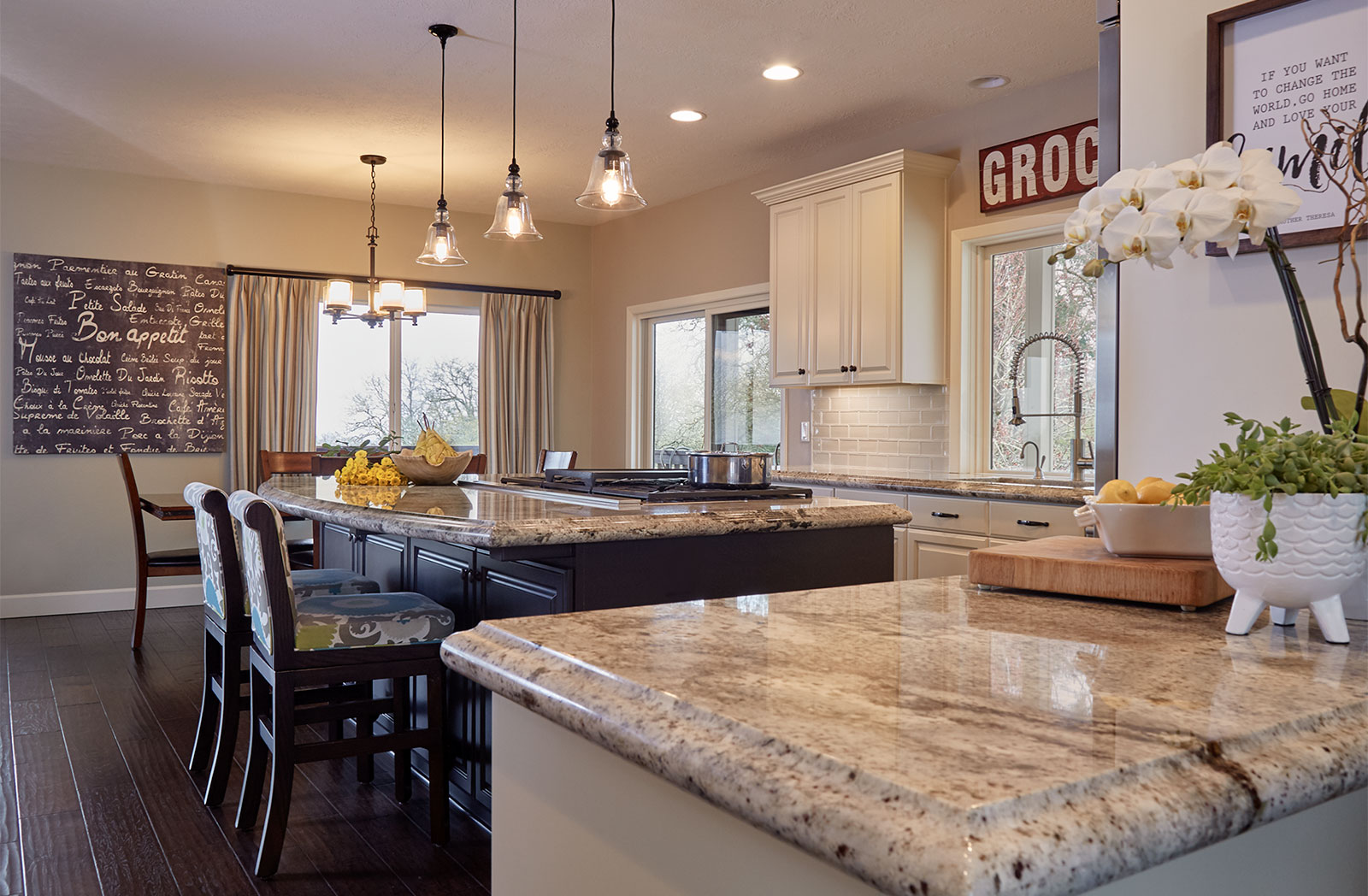 The island is generously large, accommodating storage underneath on both kitchen and family room sides. The spacious counter this provides is a favorite spot for the family grab a quick bite or chat with the cook.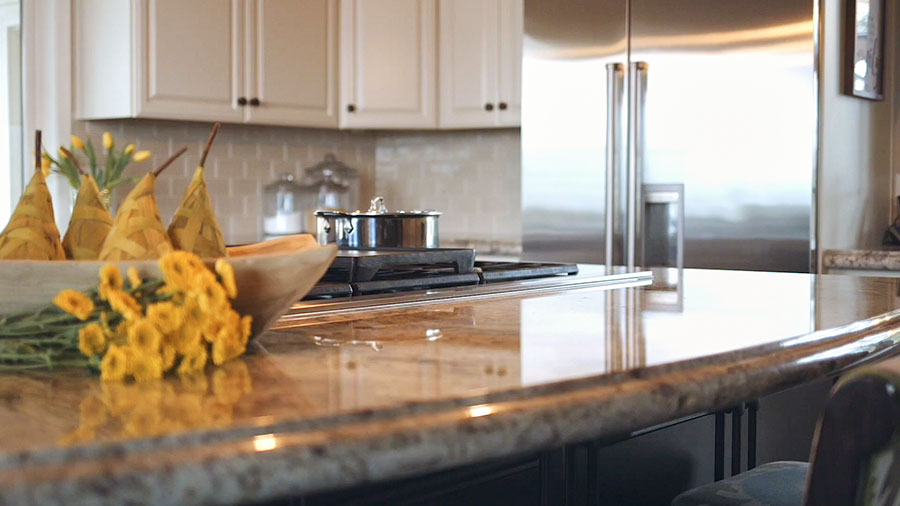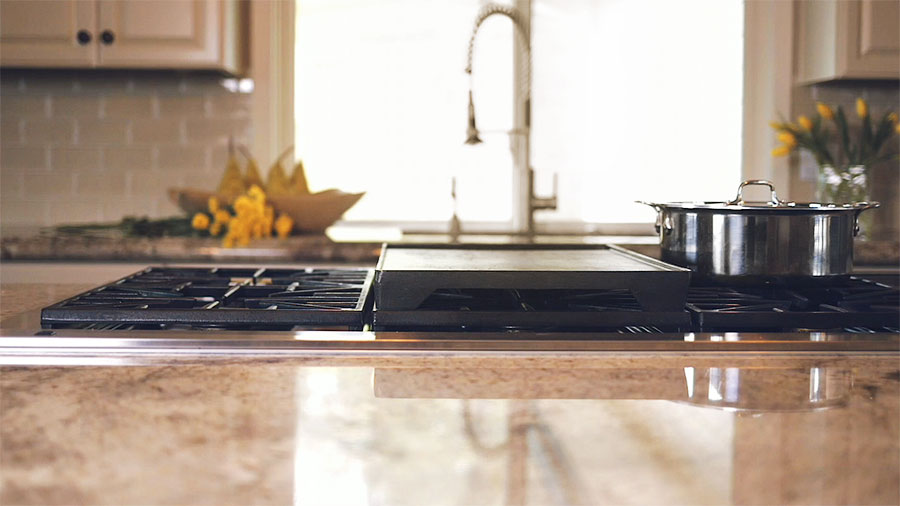 "Becky was so helpful and supportive throughout the process and I can't imagine ever doing another remodel or redesign without her by my side!"
We transformed a once closed off dark kitchen, into a bright and open gathering space, flowing on both sides into the family and living rooms.
The rich tones of the engineered hand-scraped hardwood flooring unify the space. And the bright bold fabric, a home-owner find, adds a pop of color.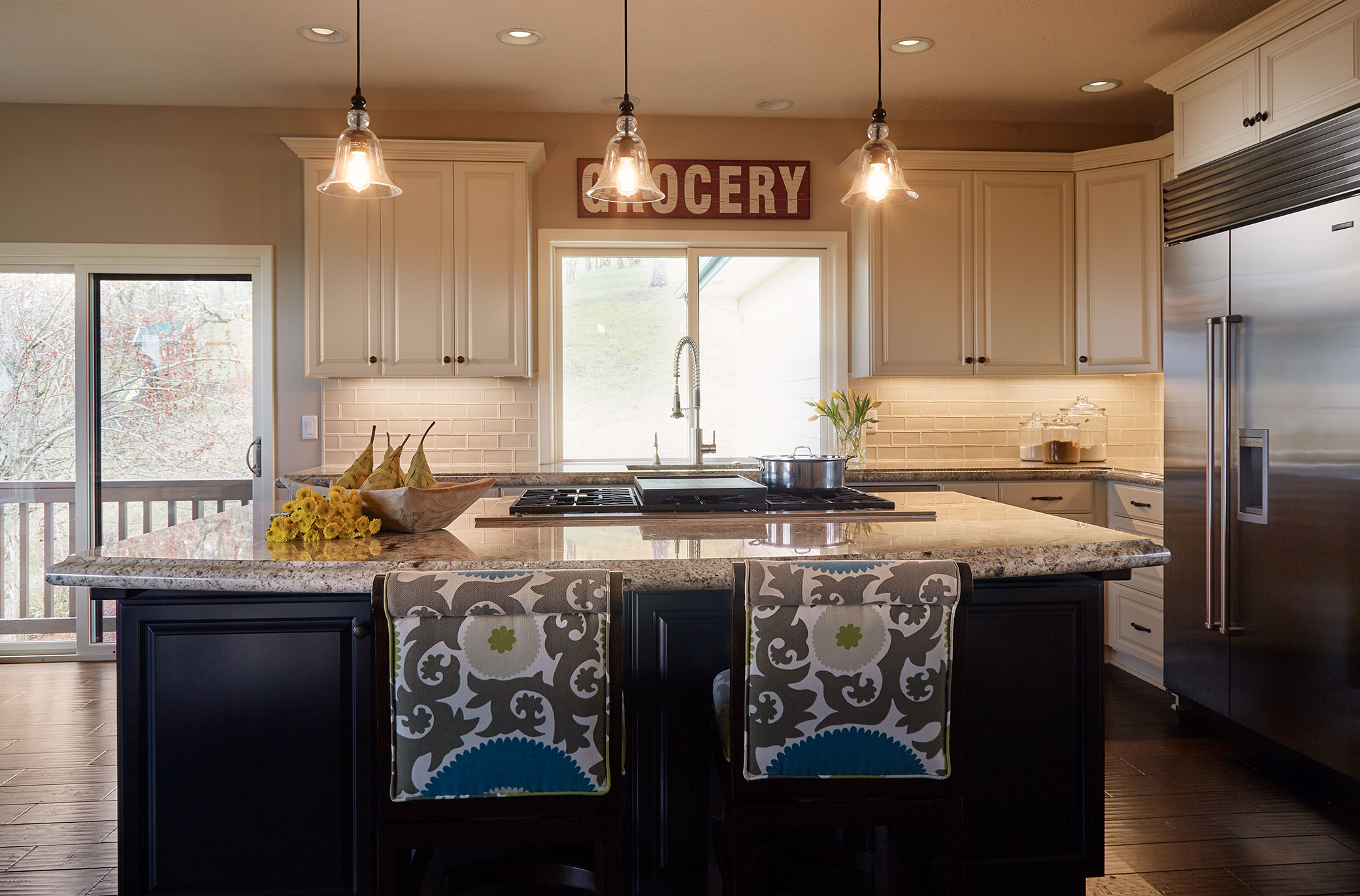 Distinctive Lighting
The Edison bulb pendant lighting was an inspiration for lighting throughout the home, including this wonderfully whimsical dining room table light.  
In the evening the lighting in this room is fabulous – it just glows.