Coastal Condo
Vacation Home Remodel
This complete remodel of a privately-owned condominium at Inn at Spanish Head presented the challenge of space enhancement without any major structural changes. In the kitchen, an Anne Sack custom glass full-height backsplash in summer splash colors brightens the super-efficient kitchen workspace. A custom curved glass surface forms the second tier bar top.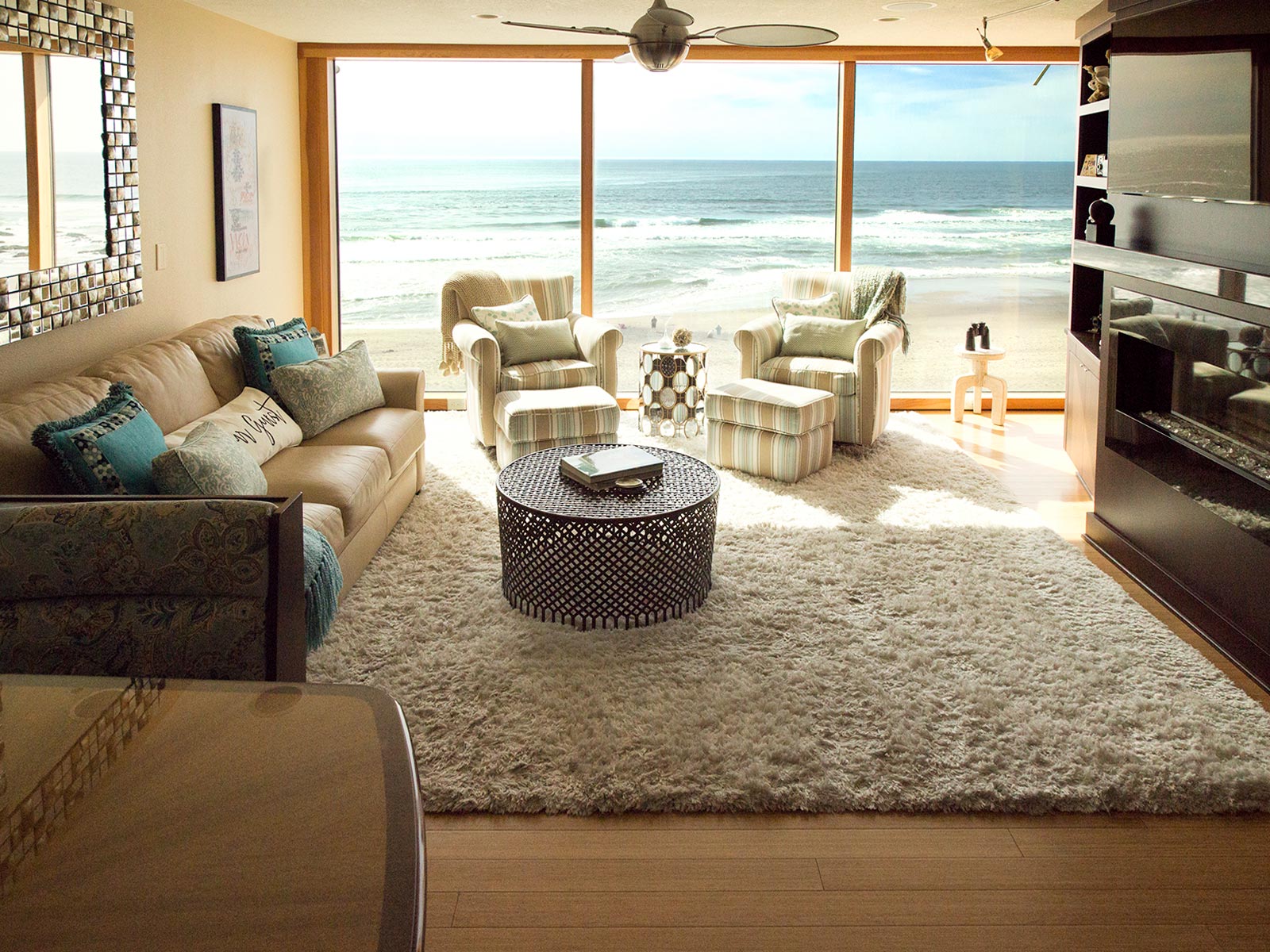 "Becky has become an integral part of any project my husband Tom and I do."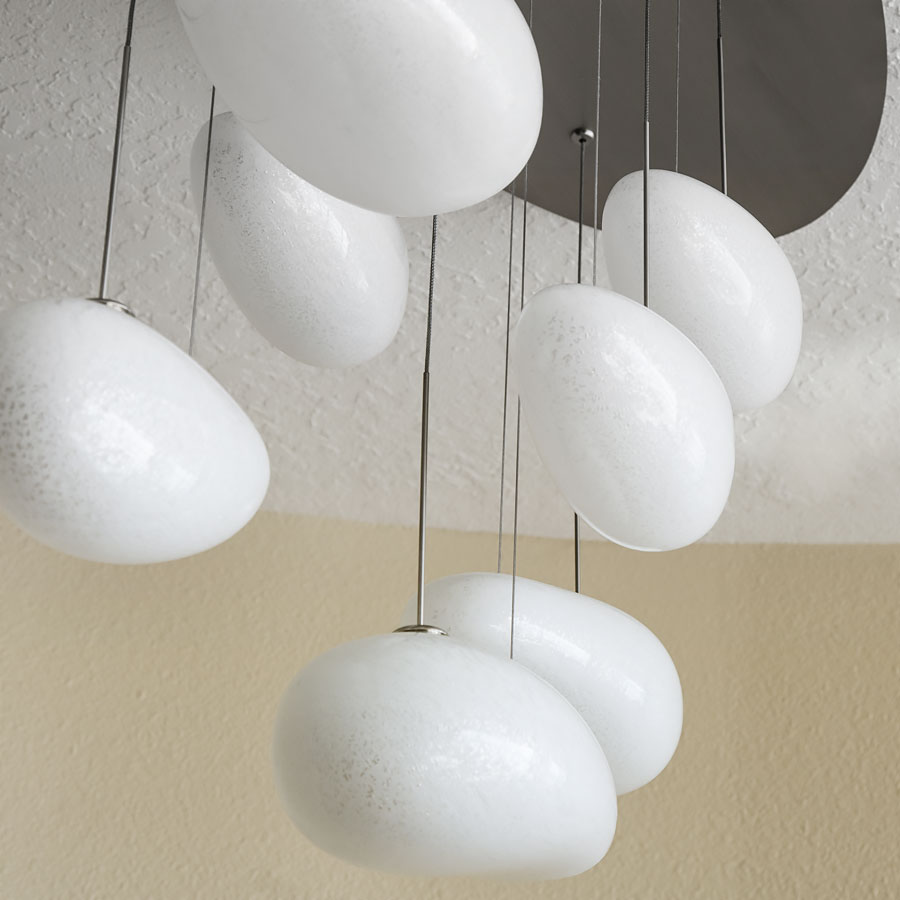 These updated mid-century teardrop pendants float above the dining banquette.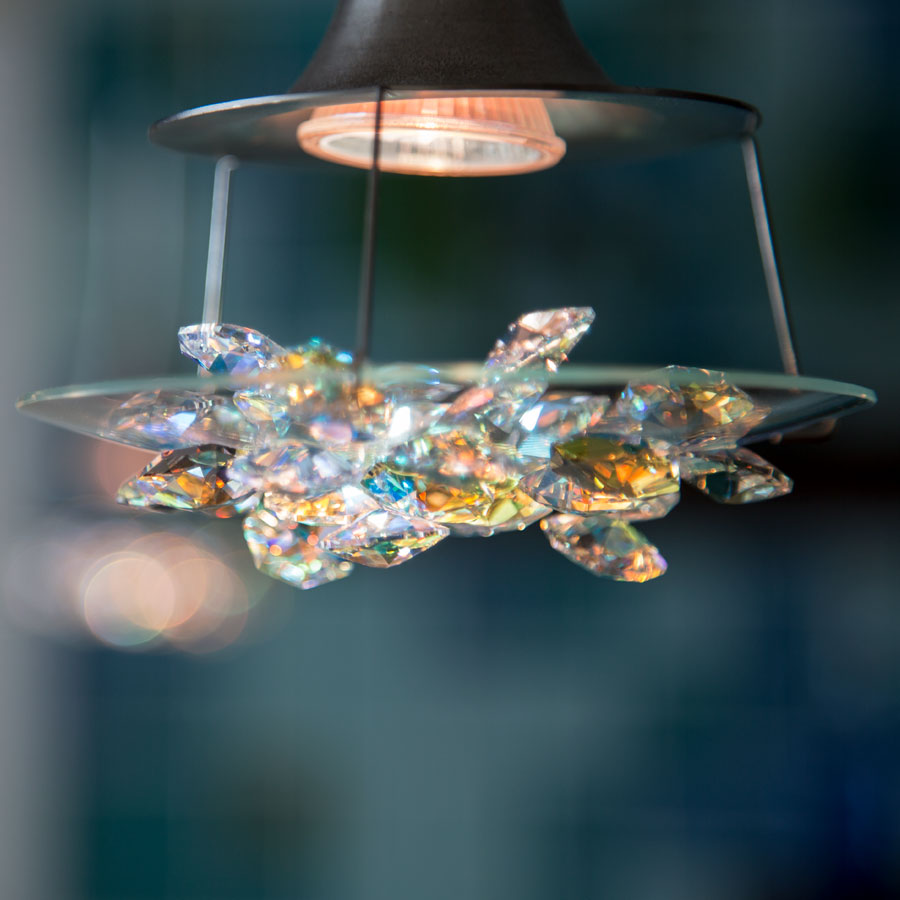 Sparkling Swarovski Crystal pendants catch the eye at the counter bar and direct a focused cone of light onto the surface.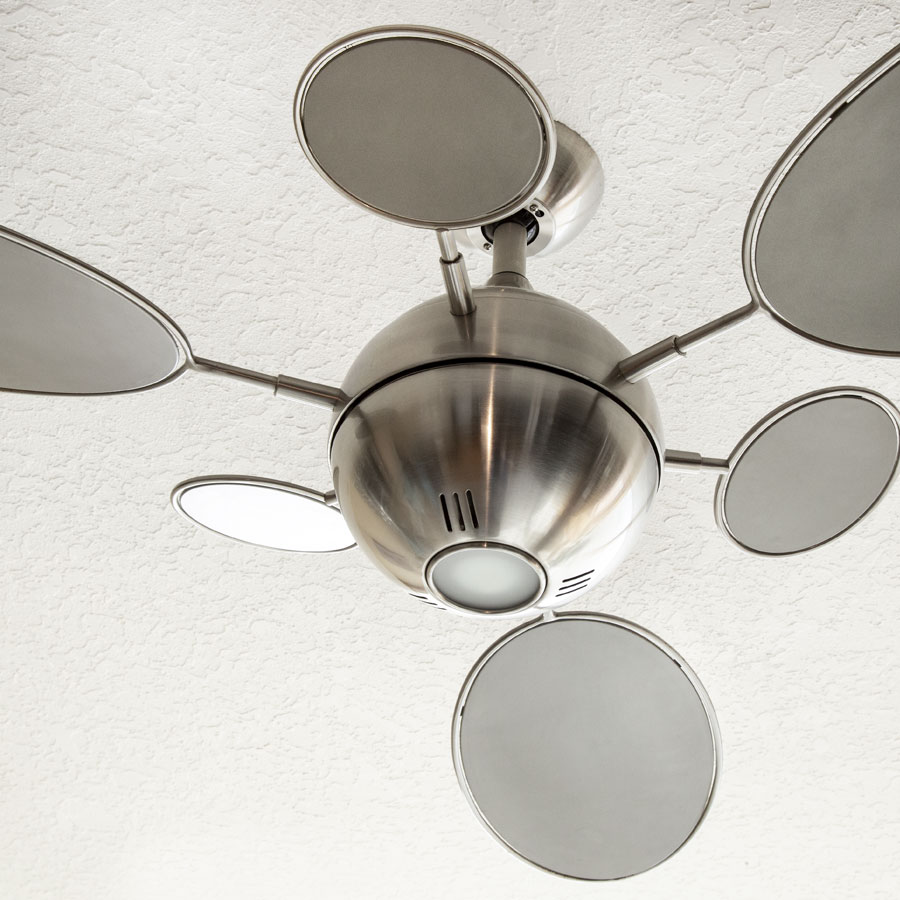 A space-age ceiling fan/light fixture adds a whimisical, retro touch to the living room.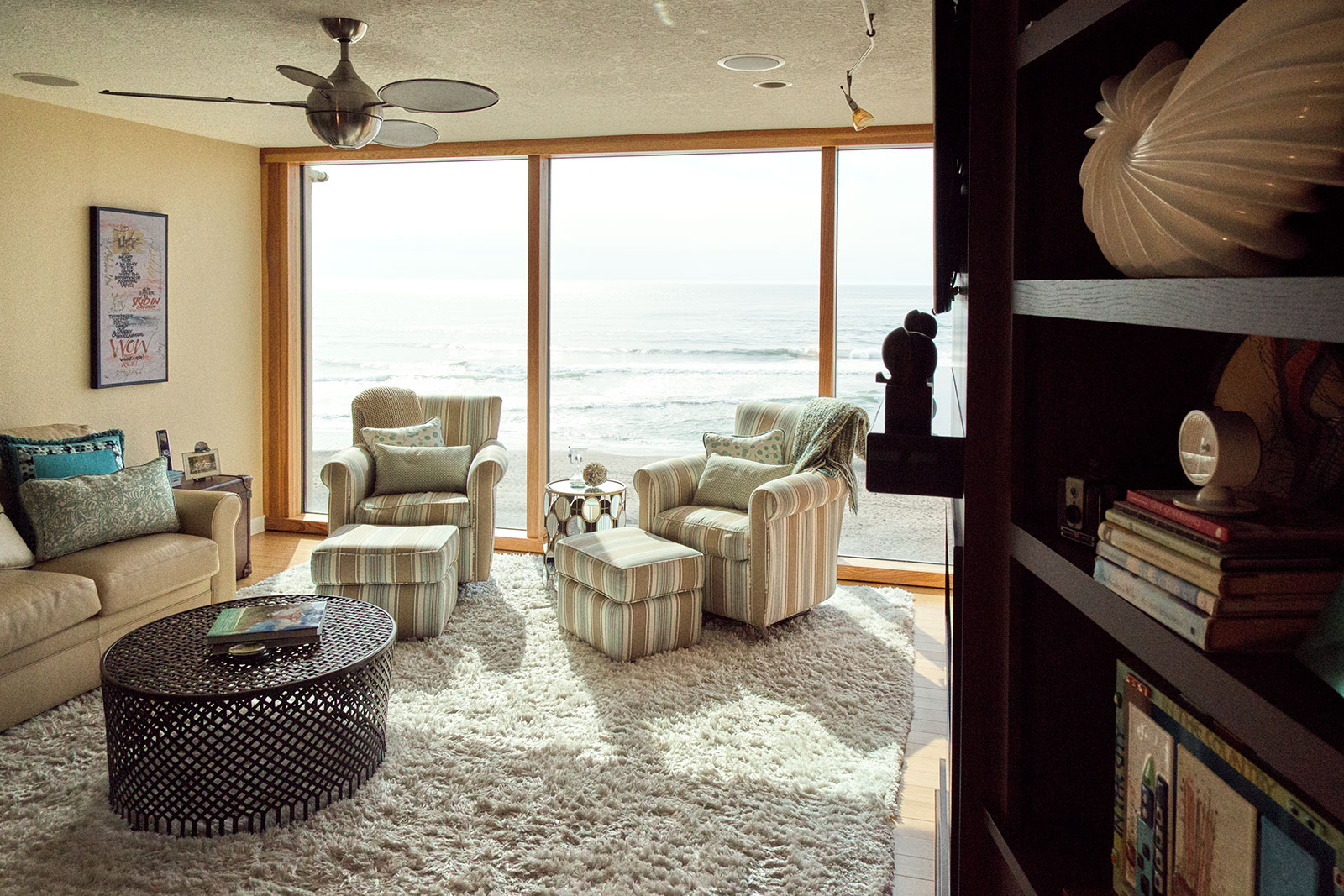 We framed the spectacular ocean view, replacing the aluminum window frames with custom designed clear pine framed windows, adding a rich note of texture and style.
Special Touches
Custom designed and built casework incorporates a see-through fireplace shared by the living room and bedroom.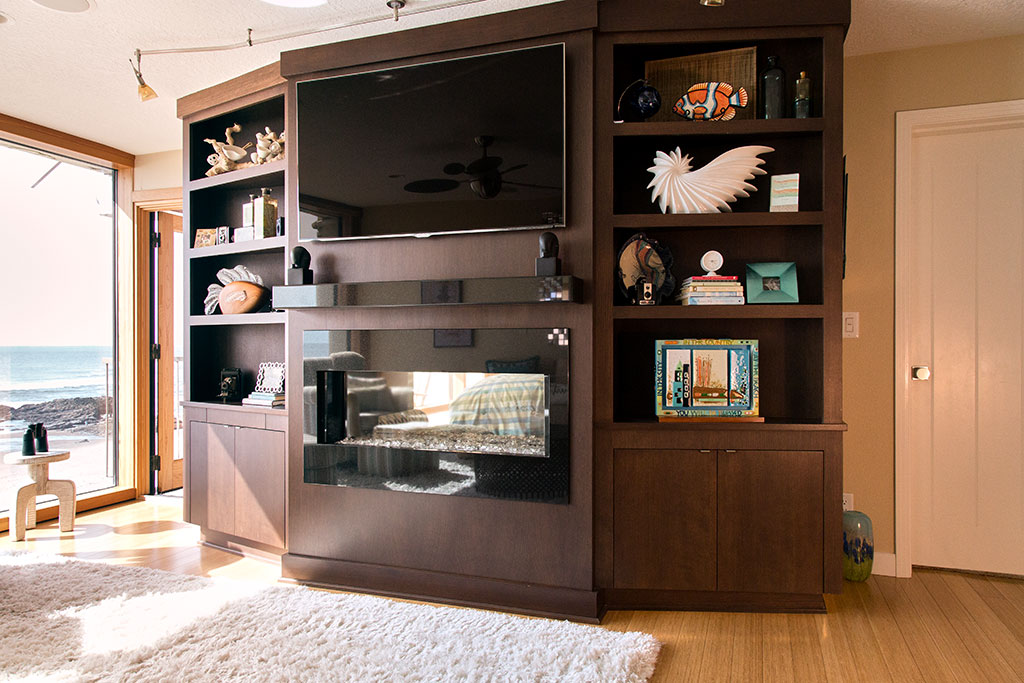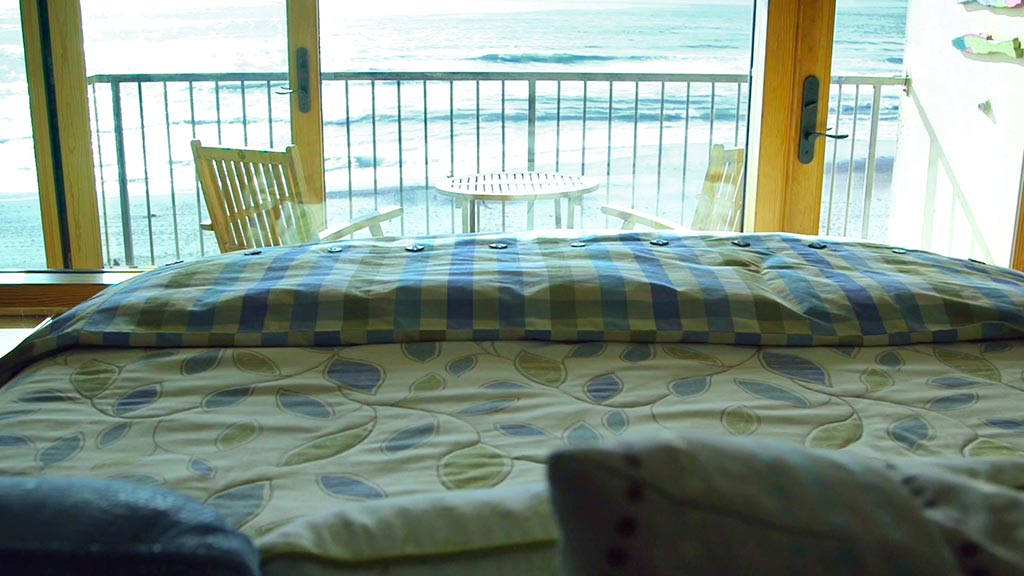 The custom-designed bed faces the beach view and incorporates built-in shelving and lights.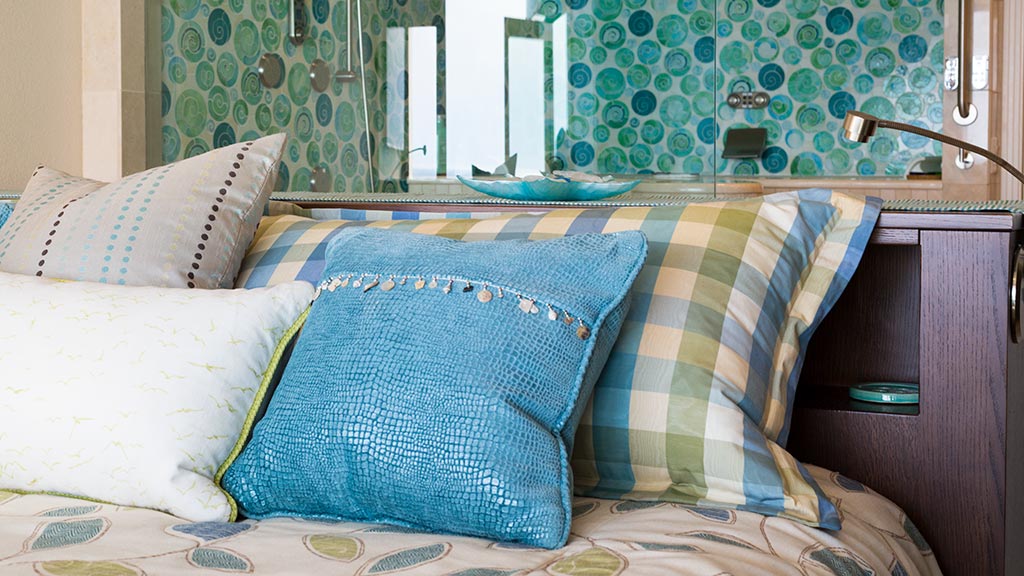 Behind the bed is the glassed-in shower/tub arrangement.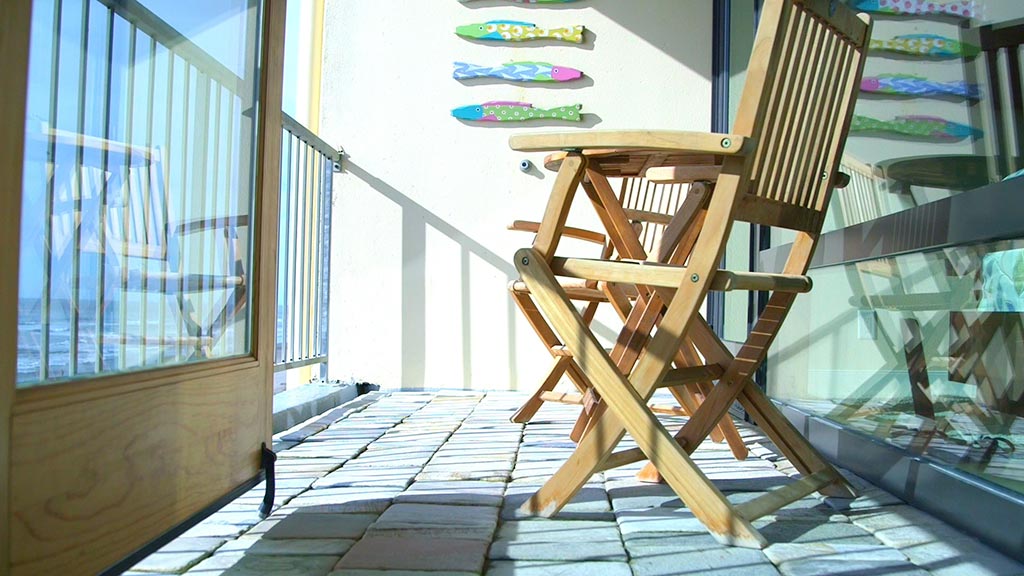 We laid paving tiles on this small but cozy deck. 
A room with a spectacular view!
The sole major modification to the suite was this shower/bath enhancement which never shuts out the view. The steps lead to the bathtub, elevated to provide access to the view over the built-in bed.