Eclectic & Comfortable
New Constuction - whole house design
This home is all about family. Creating an open, comfortable space – that flows between living, dining, and the outdoors. Here's a place devoted to relaxing and entertaining as a family. Throughout the home, we chose a neutral pallet to keep spaces visually large. These muted greys and earth tones recede and highlight the splashes of color and eclectic finds sprinkled throughout the home.
A comfortable out-of-the-way spot at the top of the stairs makes a small quiet island for reading while keeping tabs on cooking.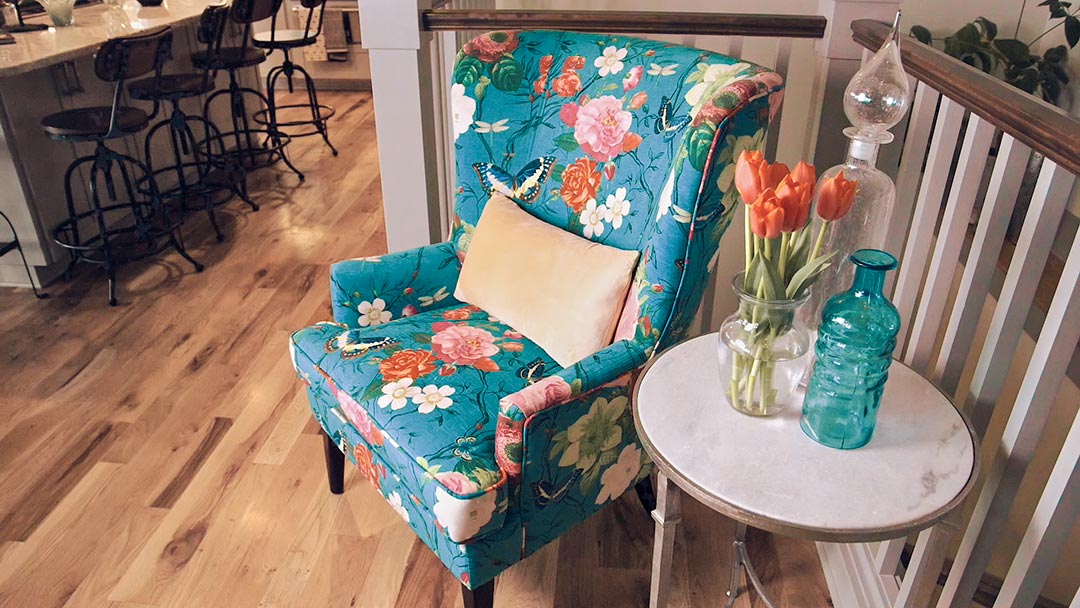 "We see and appreciate Becky's special "touch" everywhere we look."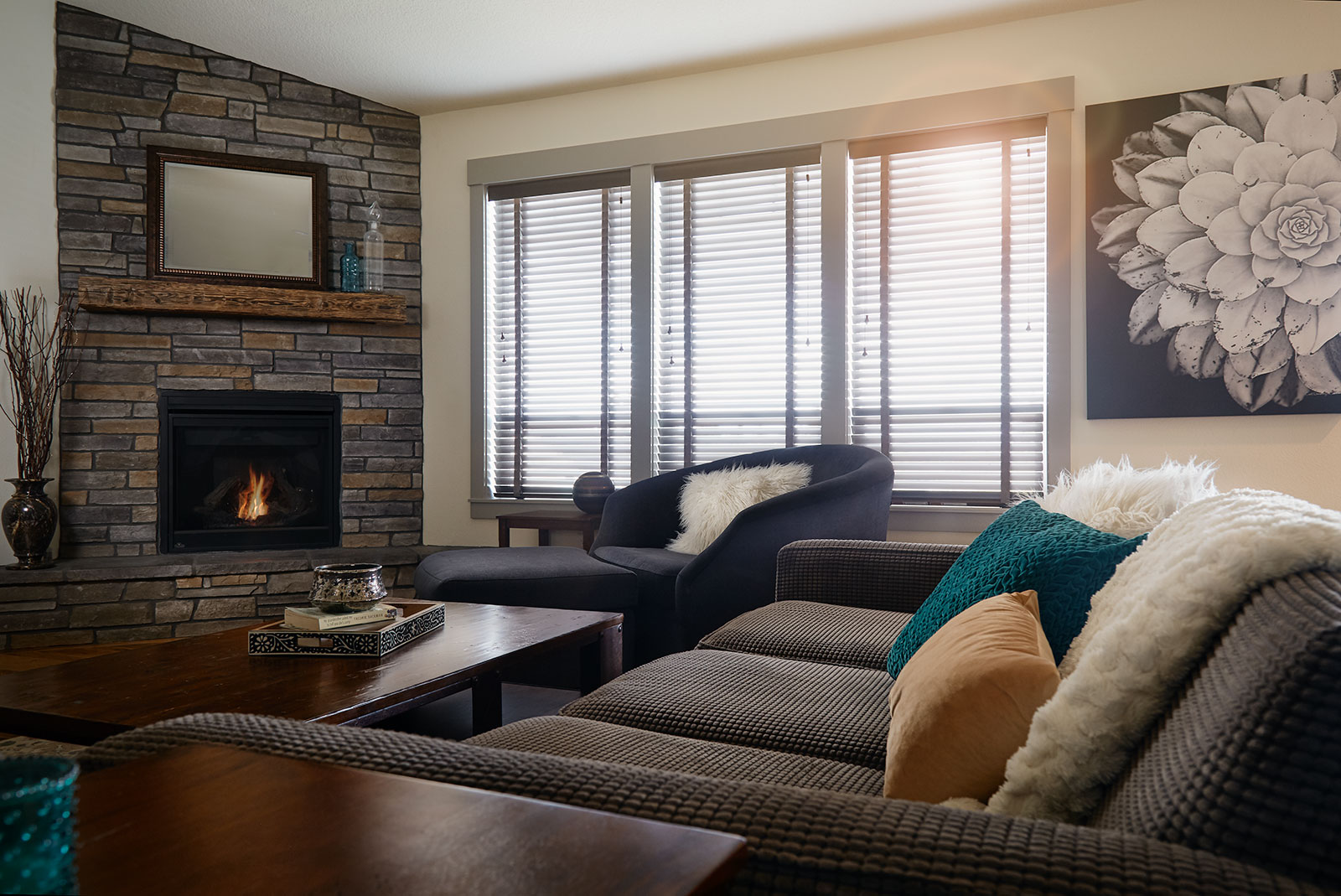 Evenings are enjoyed in comfort and style in this cozy living room adjacent to the kitchen and dining rooms. Furniture here is about the same height, forming a strong horizontal in the room, spreading its apparent size. Pieces were selected for their scale, texture, and warmth.
Serious Lounging
The living room furniture and throws are irresistible when there's sunshine coming through the wood slat blinds.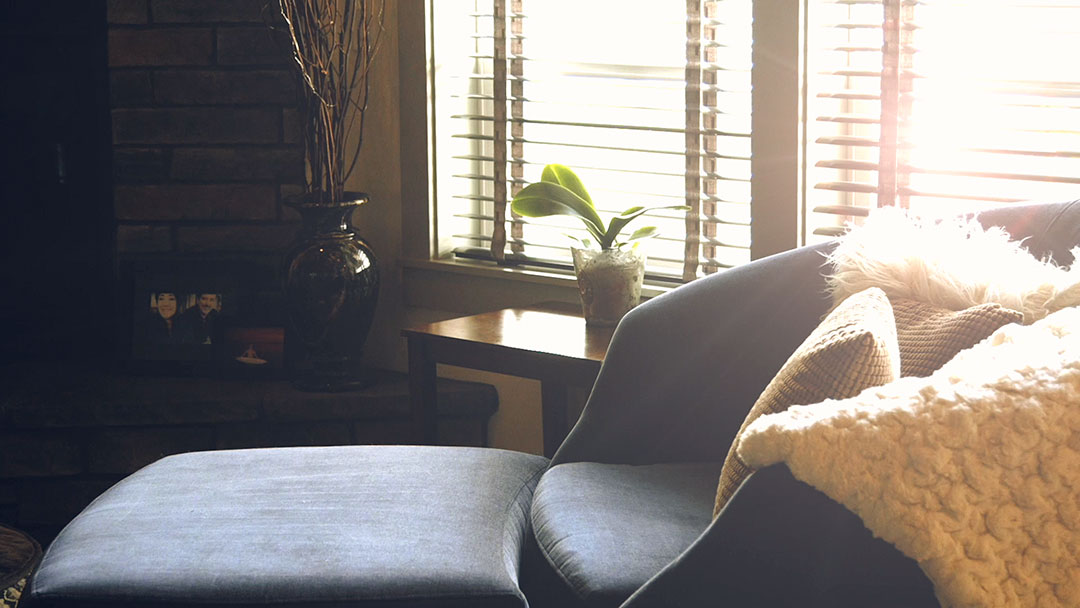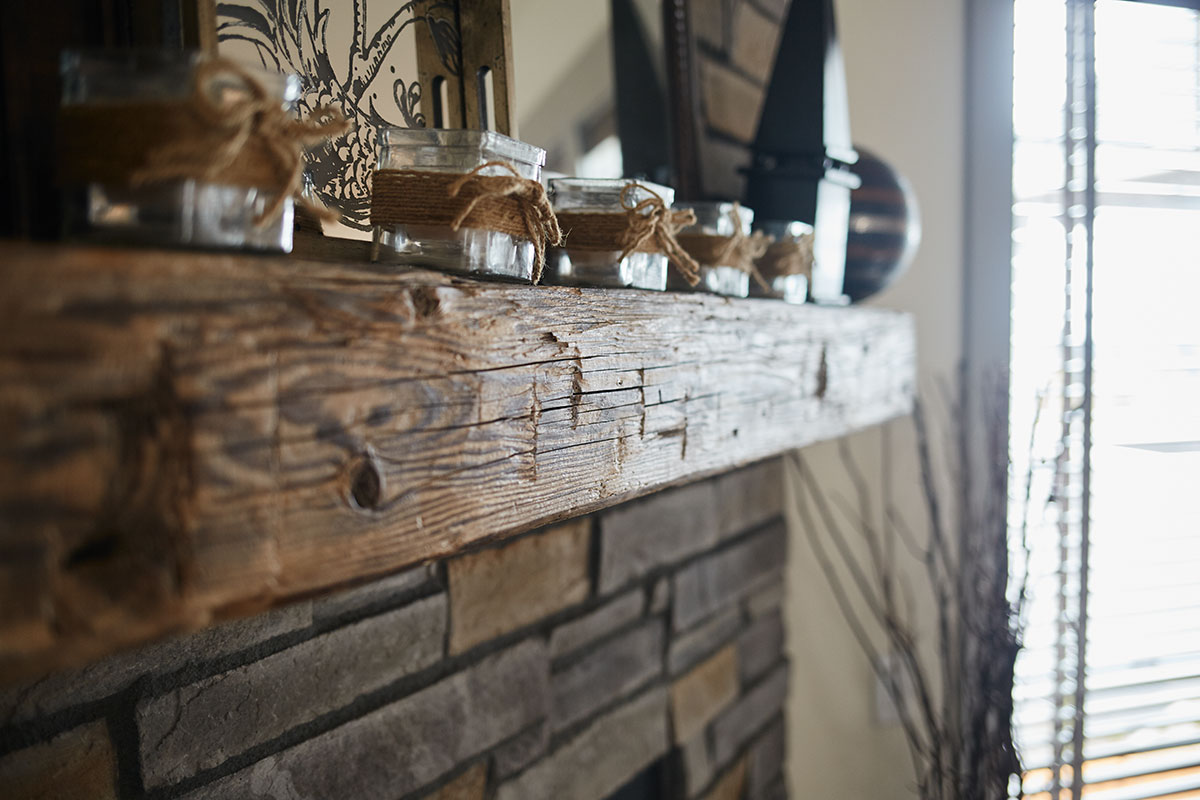 Unique Finds
The decorations on the reclaimed wood mantel are ever-changing, filled with seasonal, hand-made, and unique accent pieces.
The dining room accommodates the family around this gracious dinner table on a hardwood floor. A unique period chandelier directs warm lighting down. Beadboard wainscoting in a muted grey wraps the room and accentuates a broad horizontal line for increased visual size.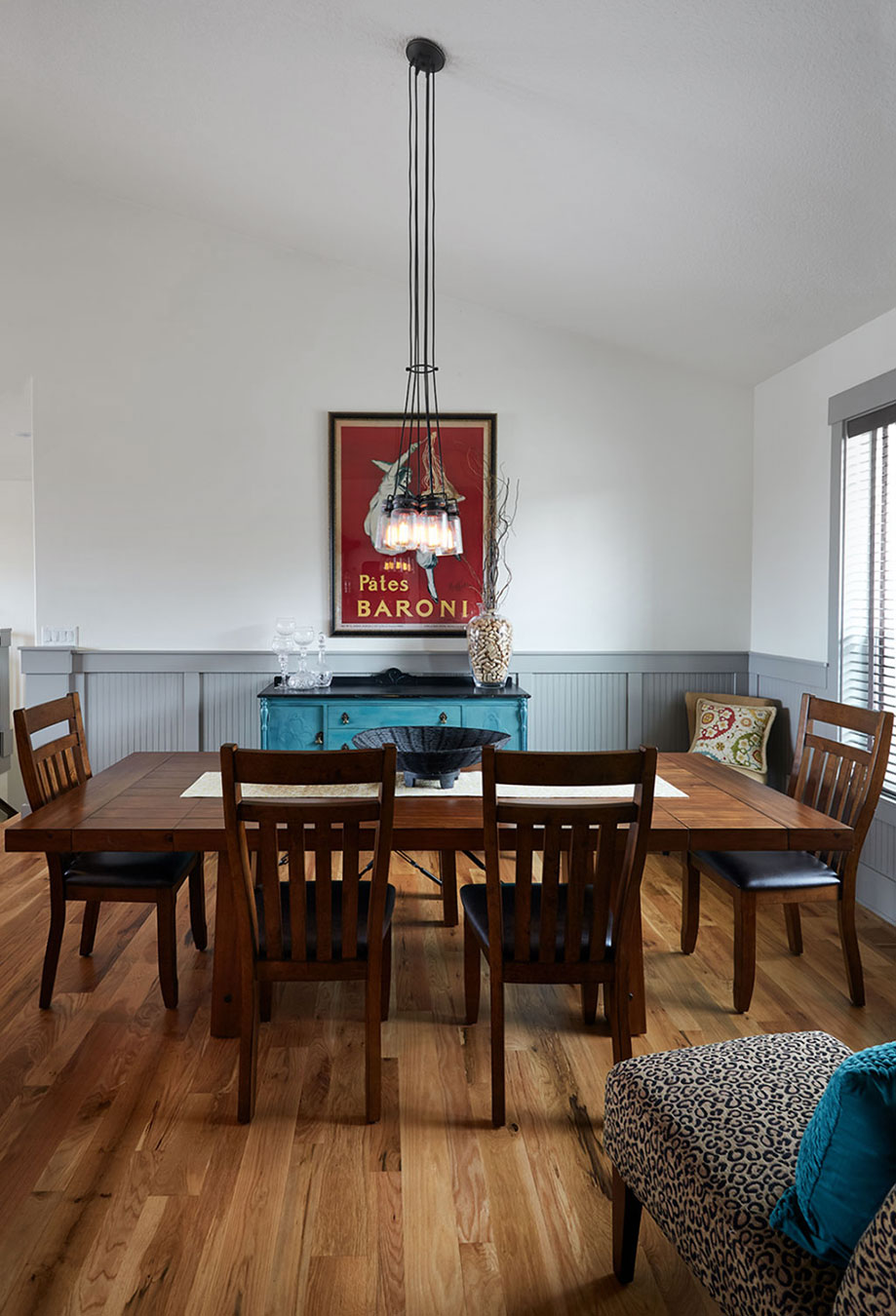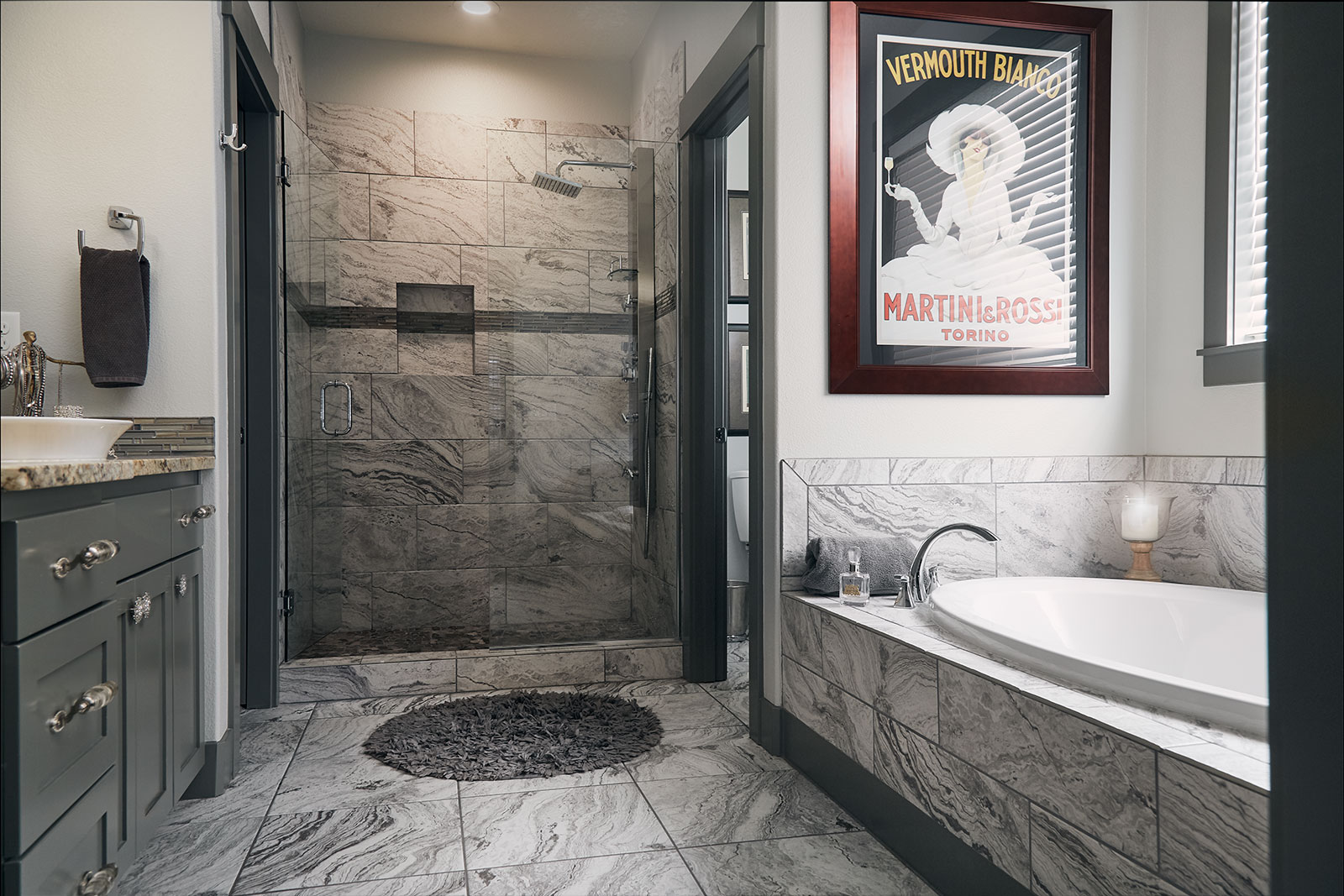 The expansive bath suite features beautiful finishes and surfaces wherever one looks. A period feel plays against the clean lines of the glassed-in shower and adds to the luxurious feel of the room. A walk-in closet is through the door on the right.
Creating something special together.
Along with this design, I shopped with the homeowner to furnish the entire home with family-friendly furniture and special pieces, like the reclaimed wood mantel. So often my work becomes a labor of love and cements a friendship with the homeowner.