An Artful & Eclectic Home Remodel 
Kitchen, ENTRY, Mudroom & More
Creating a home that celebrates art, eclectic findings, comfort, and functionality — it's possible when you work closely with a client to plan and envision spaces. This remodel makes the most of every area, blending them into a welcoming, interesting, and cohesive whole.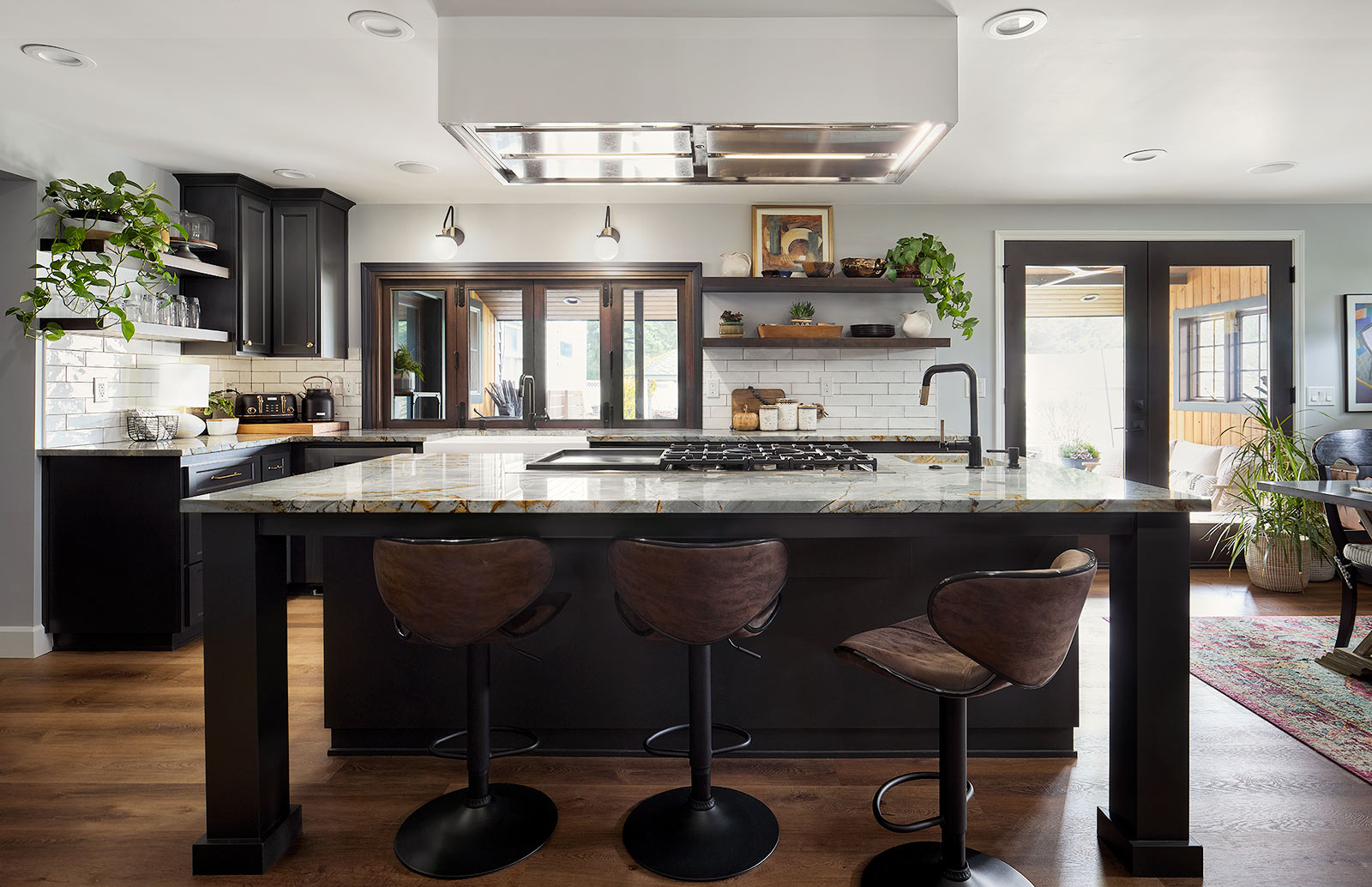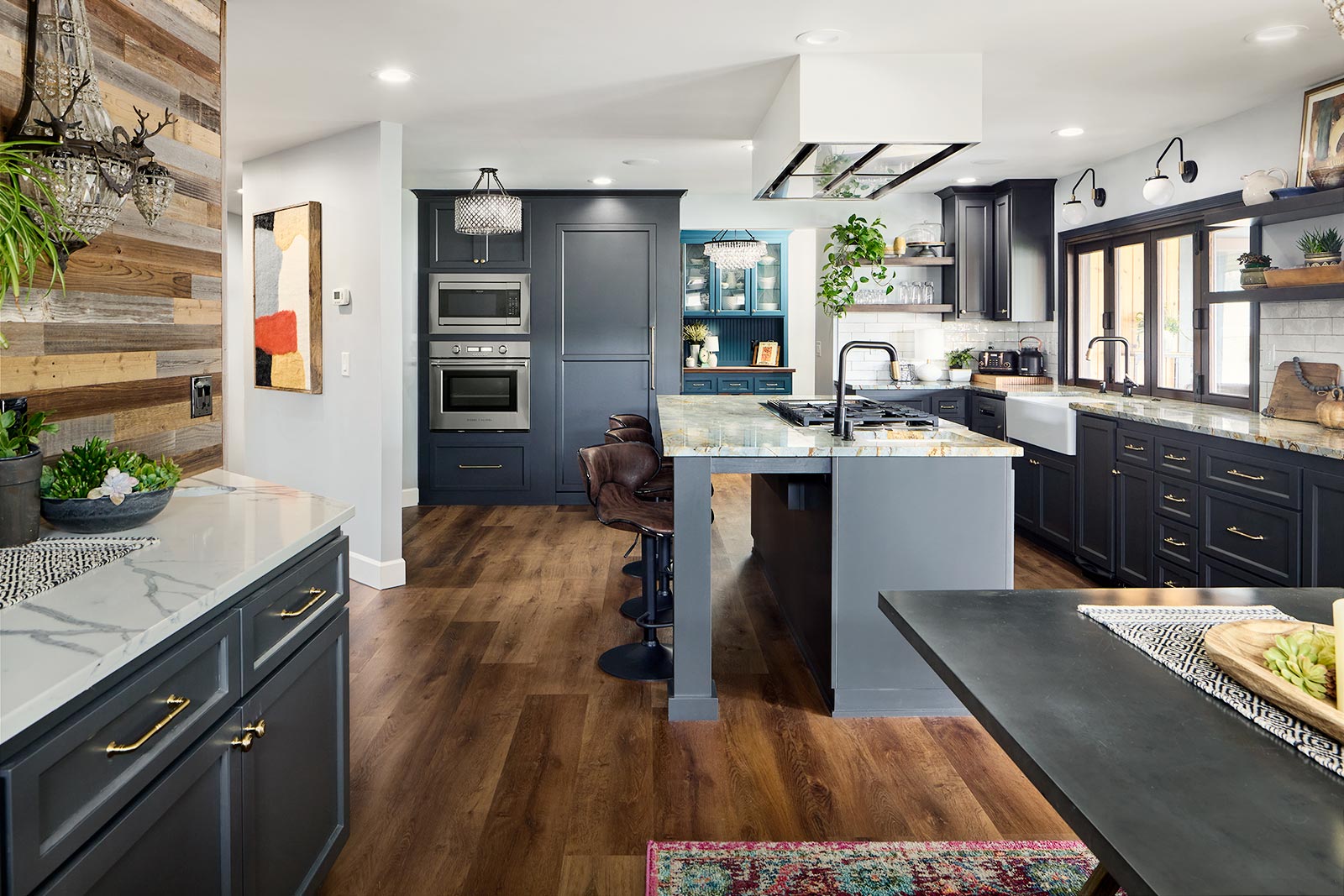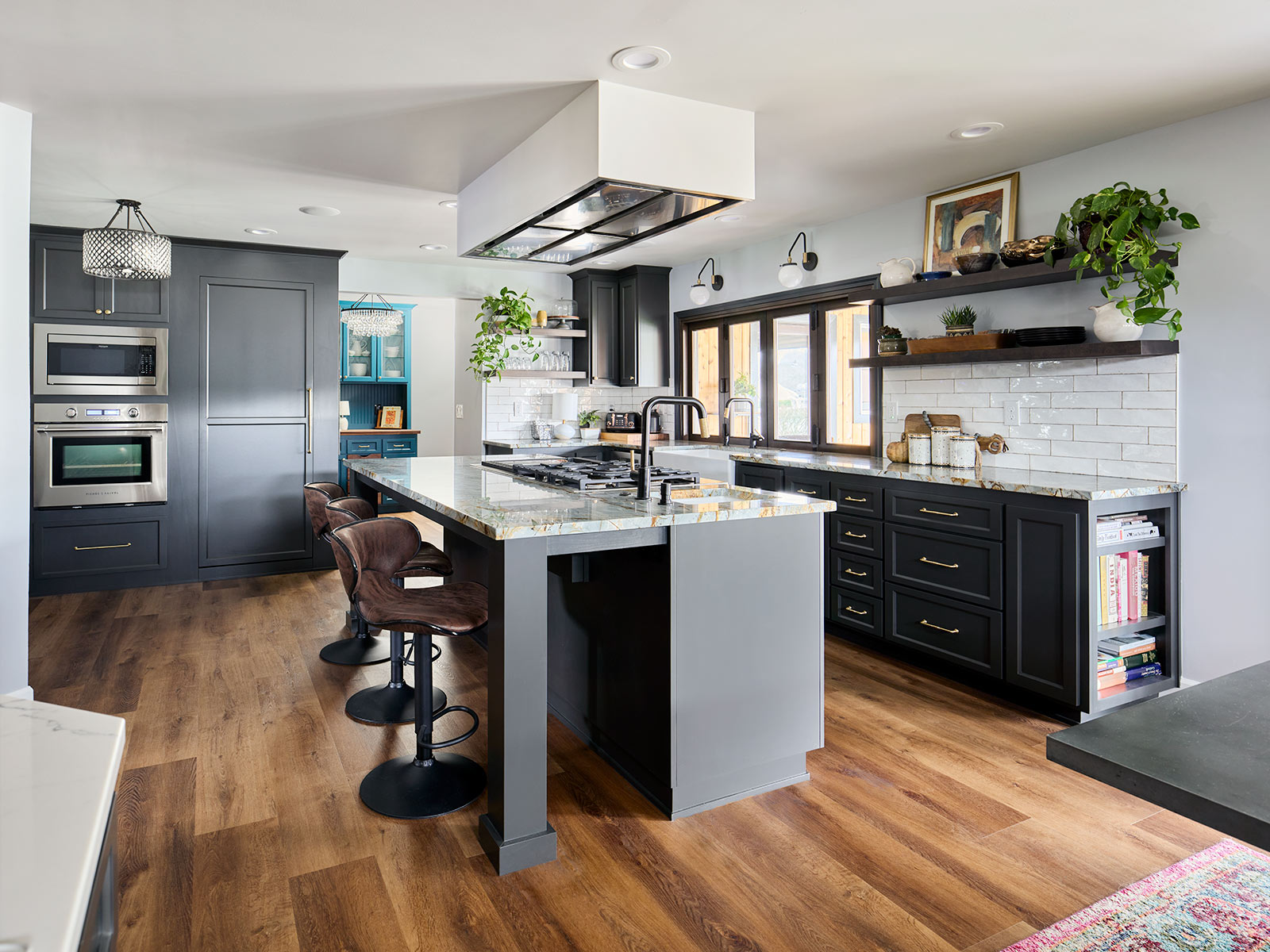 Ambiance
Lighting transforms a room!
Super functional task lighting above the range, sink, and work surfaces coexist with the unexpected placement of elegant chandeliers.
Carefully planned lighting add layers of illumination for both functionality and ambiance.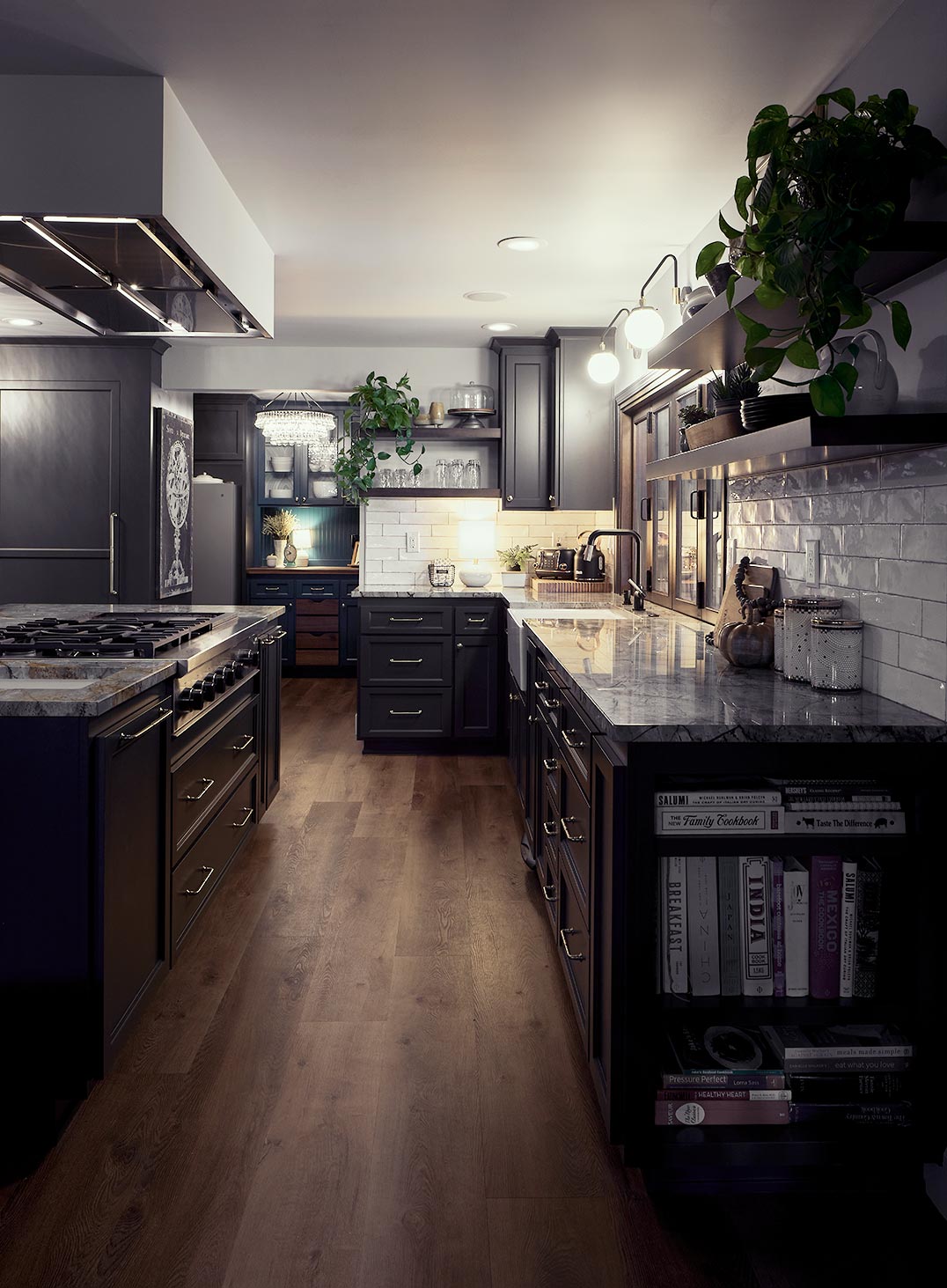 The Details
Thoughtful details around the home make life easier, keep things organized and please the eye.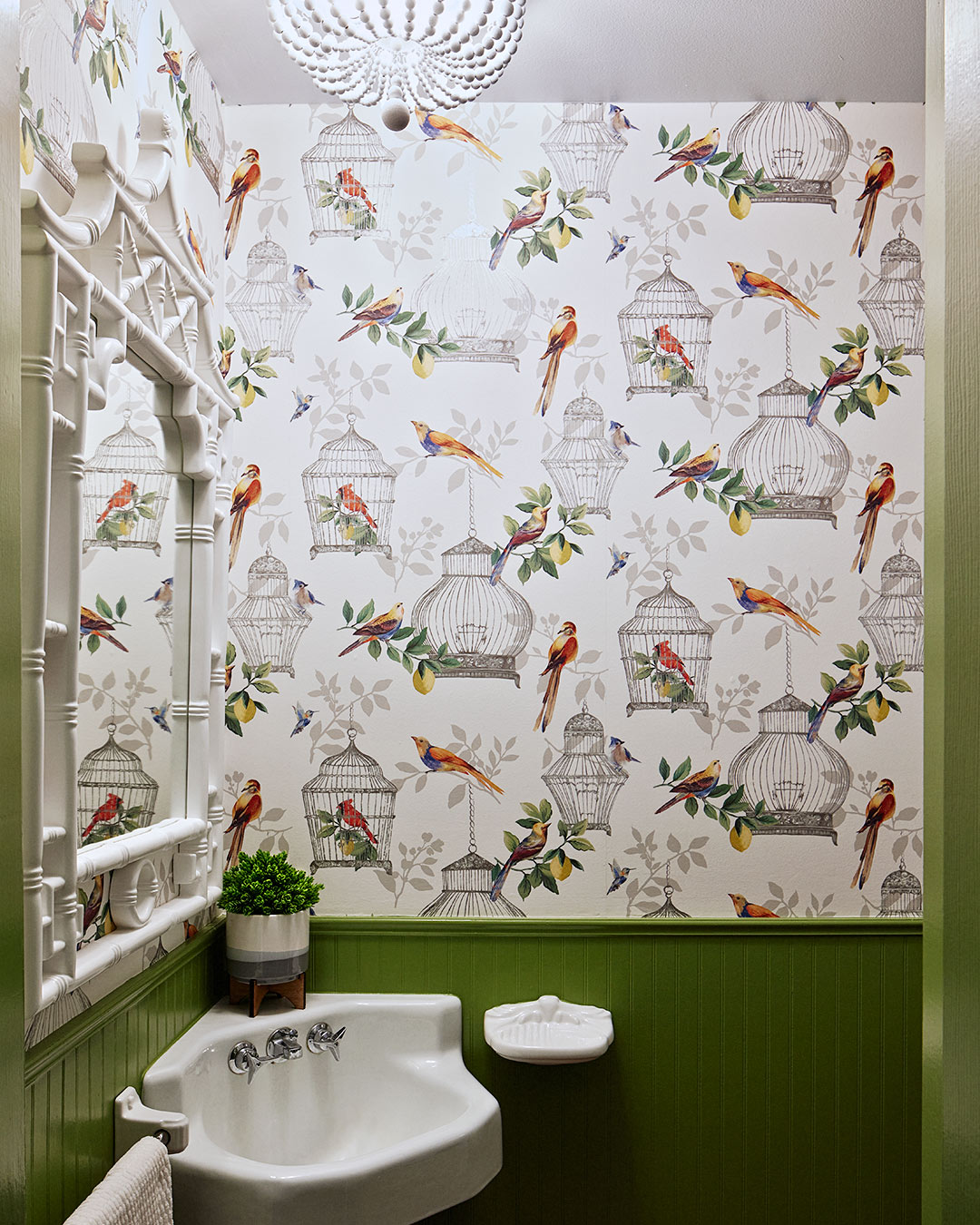 A Little Gem
Makes a bold statement
From the bold print wallpaper and green accent paint to the beaded chandelier above the white rattan mirror – this powder room isn't afraid to be bold. It's decidedly whimsical and exotic and suits the homeowner's eclectic taste.
Maximizing a small area just off the kitchen
The mudroom is not only about organizing but provides a welcoming entrance from the back patio and spa. Creating functional vignettes around a home make every corner something special.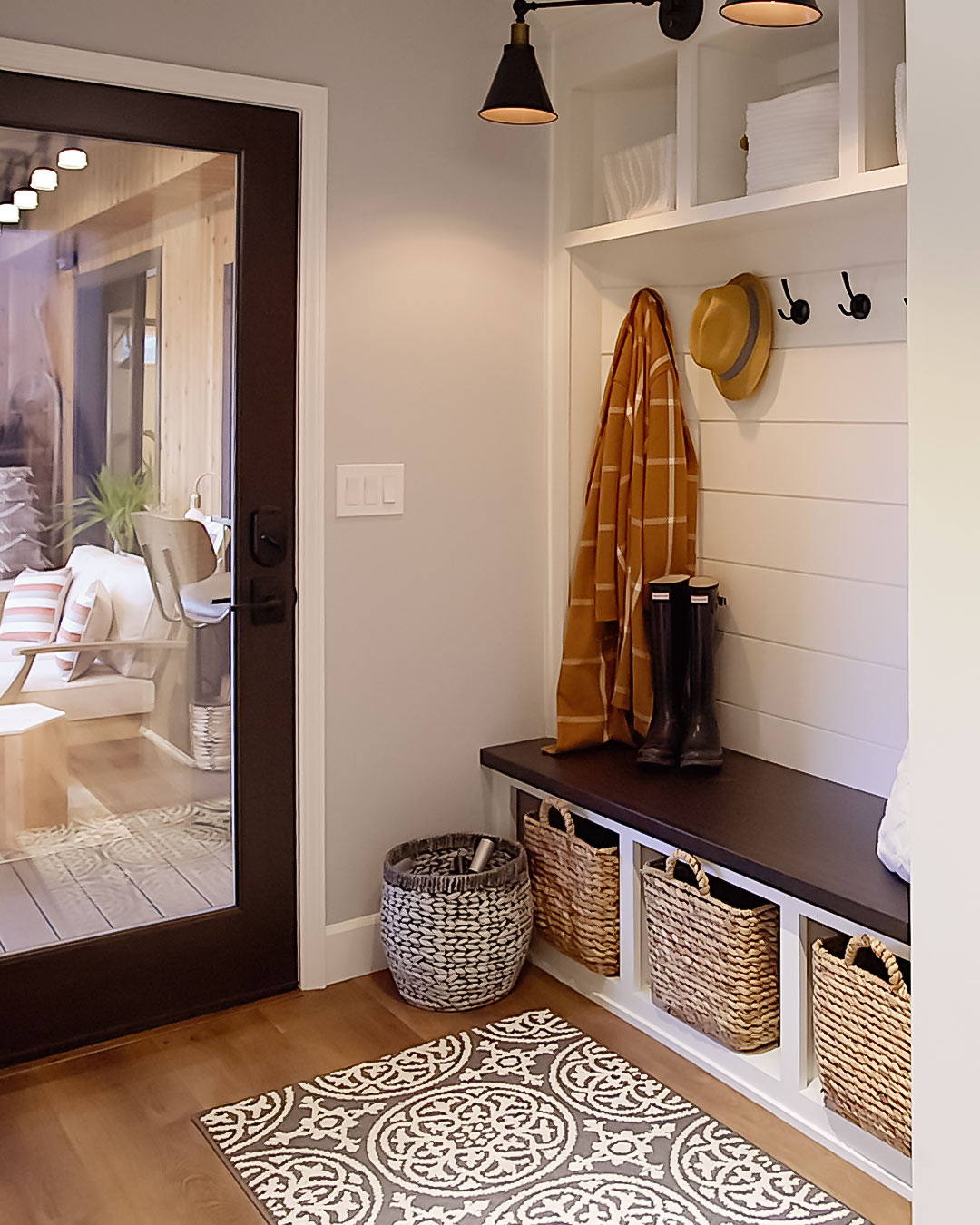 Indoors & Out
This classic northwest outdoor space provides an ideal environment for entertaining, lounging, and dining;  comfortable for conversation on chilly nights or warm summer evenings.