Modern Meets Farmhouse
Kitchen Interior Design
A dramatic blending of styles give this kitchen and dining area its unique panache. The authentic reclaimed barnwood siding, matching siding on the industrial sliding door, and a reclaimed column all contrast and set off the smooth polished surfaces of the kitchen's work area. New engineered hardwood flooring unify kitchen, dining, and the new family room addition beyond.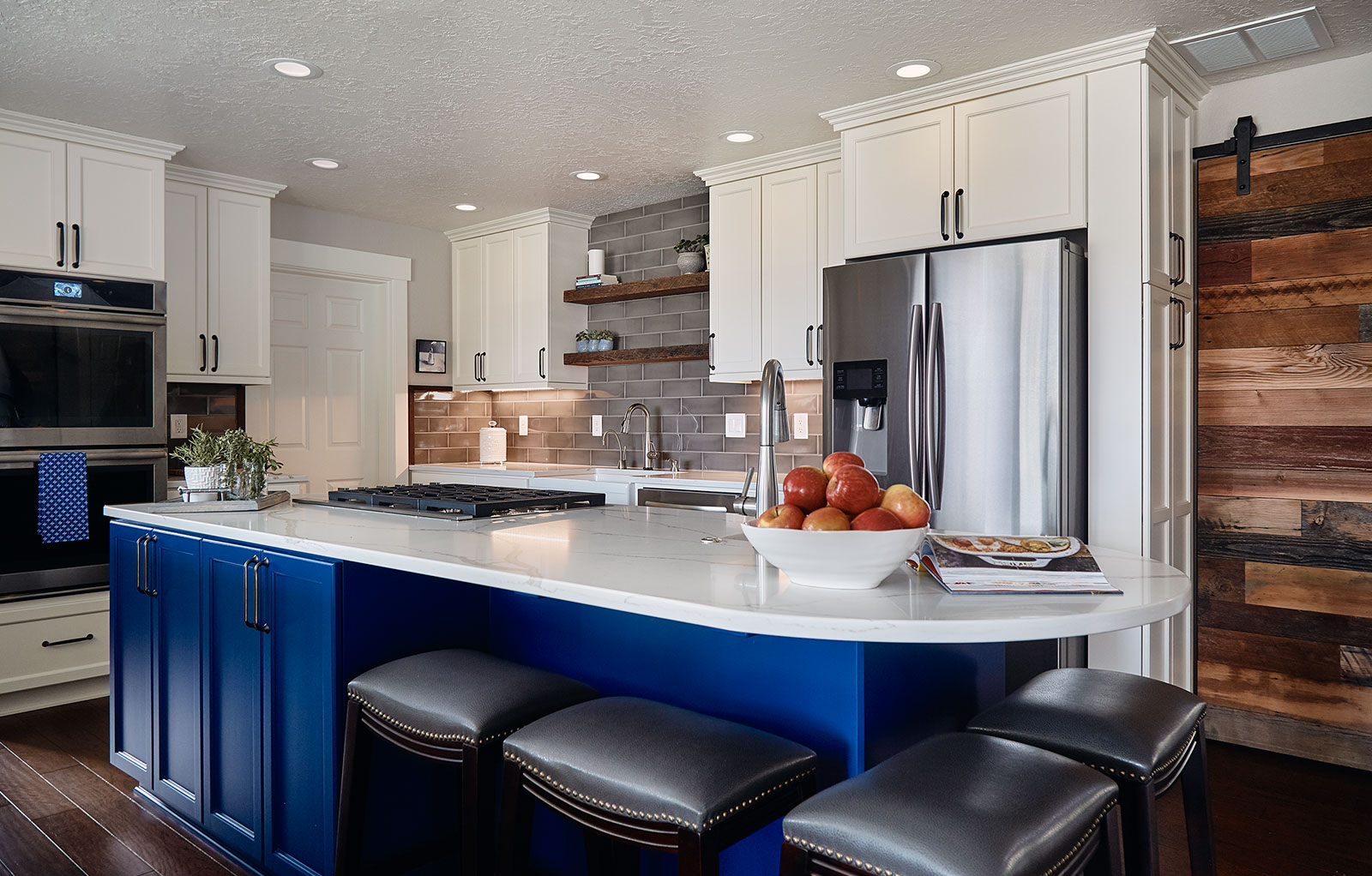 A pristine white quartz – Calcutta marble style countertop is the backdrop for food prep. Hand-glazed tile taken to ceiling height allows for the incorporation of Barnwood shelves above sink The island holds a 36" cooktop and built-in prep sink with garbage disposal. Food prep is helped along with hands-free Delta touch20 faucets. The food prep workflow was carefully analyzed from the prep sink with cutting board to cooking surfaces.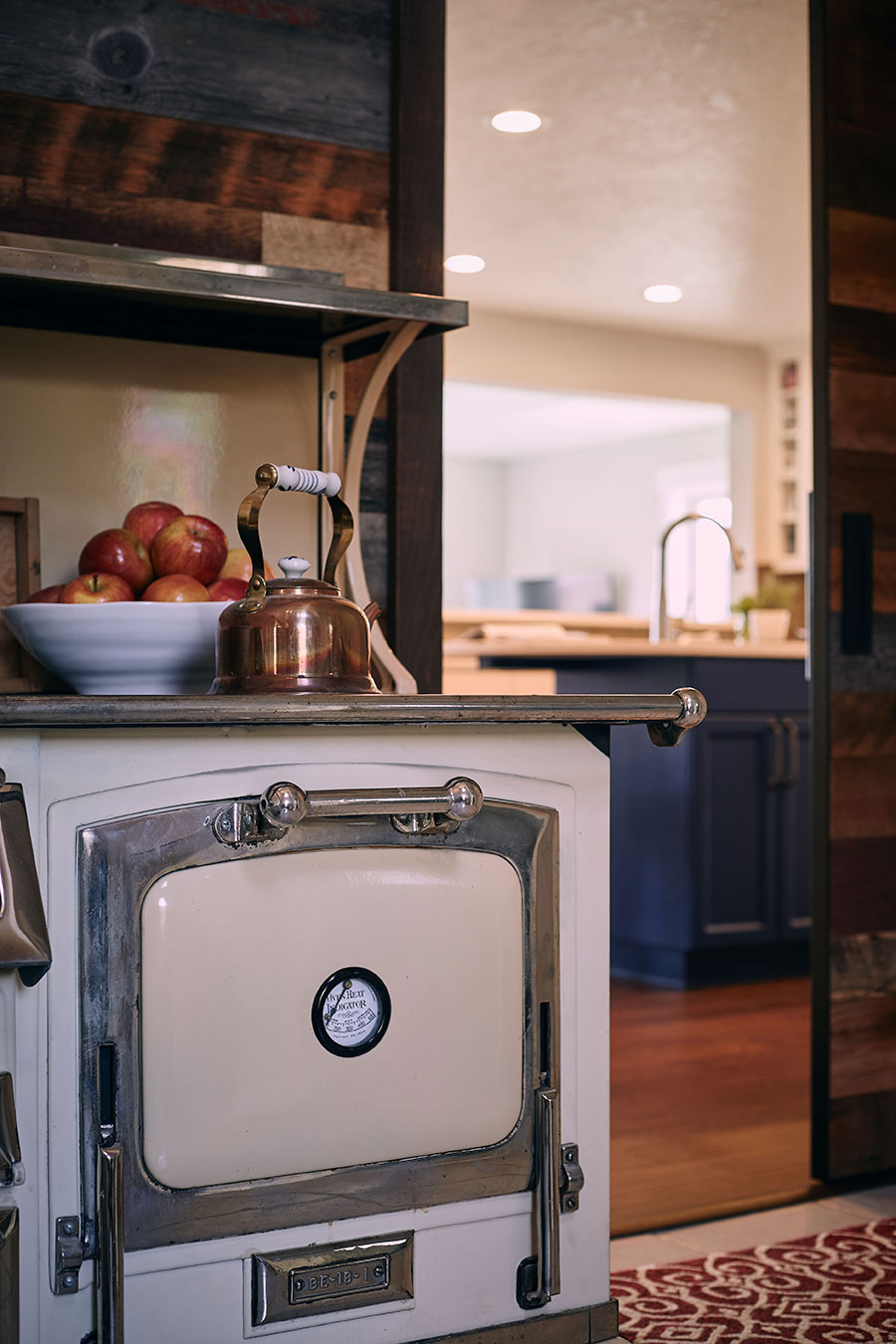 The initial inspiration piece was this antique stove, with hopes to refurbish it to working condition – a plan which quickly ran into safety concerns. It became instead a thematic touchstone for the entire project and now greets visitors as they pass into the kitchen.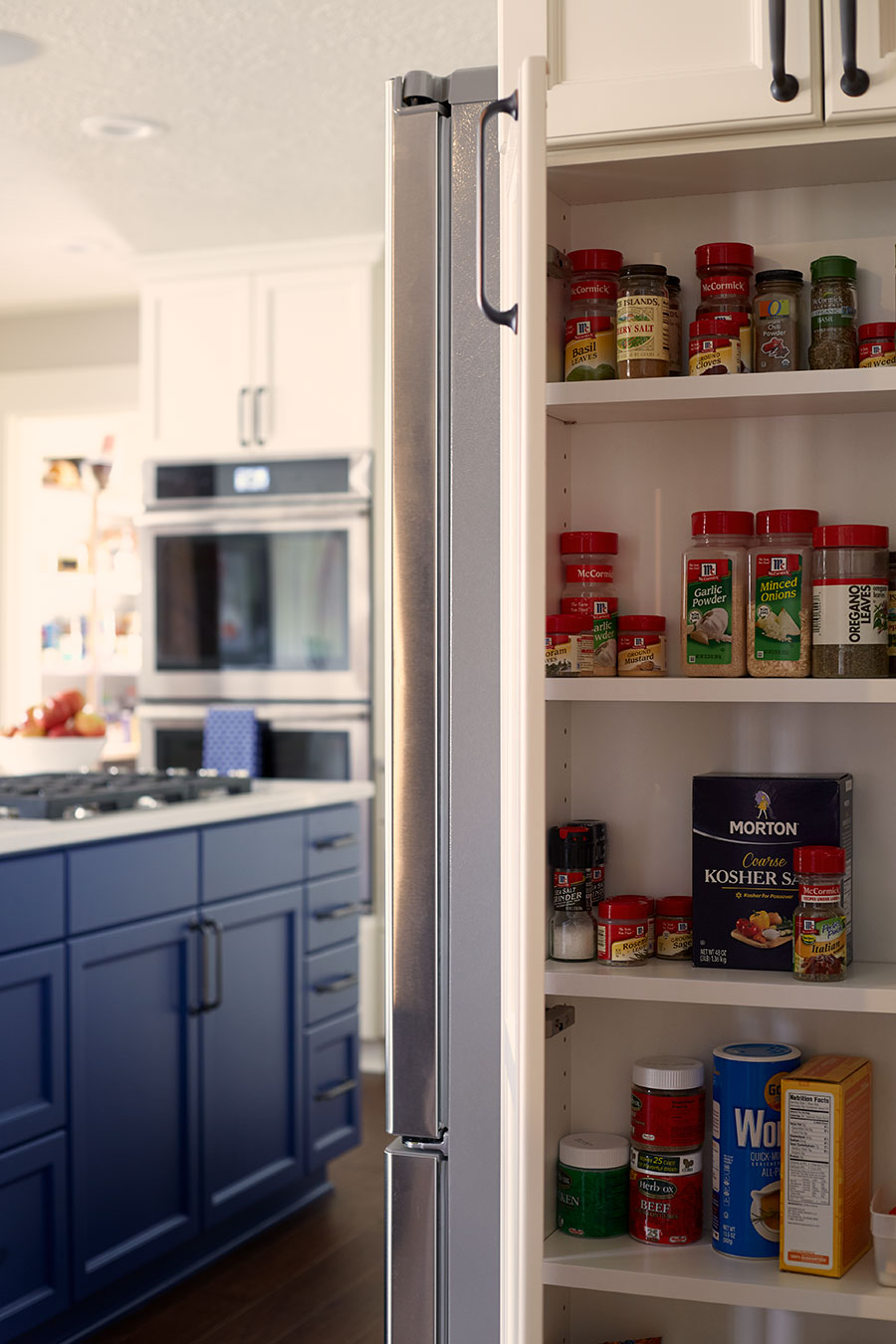 Keeping everything stored away when not in use but close at hand when needed was a priority for this homeowner. An easy-access custom spice cabinet was made shallow enough to keep spice containers organized and visible at a glance.
Special Touches
In a kitchen pantry.
The homeowners are serious canning devotees; a craft which needs a space of its own for preparation, equipment, and storage. Providing the space for that hobby and for the display of finished goods was a must, so we decided early on to devote a small off-kitchen space for the activity.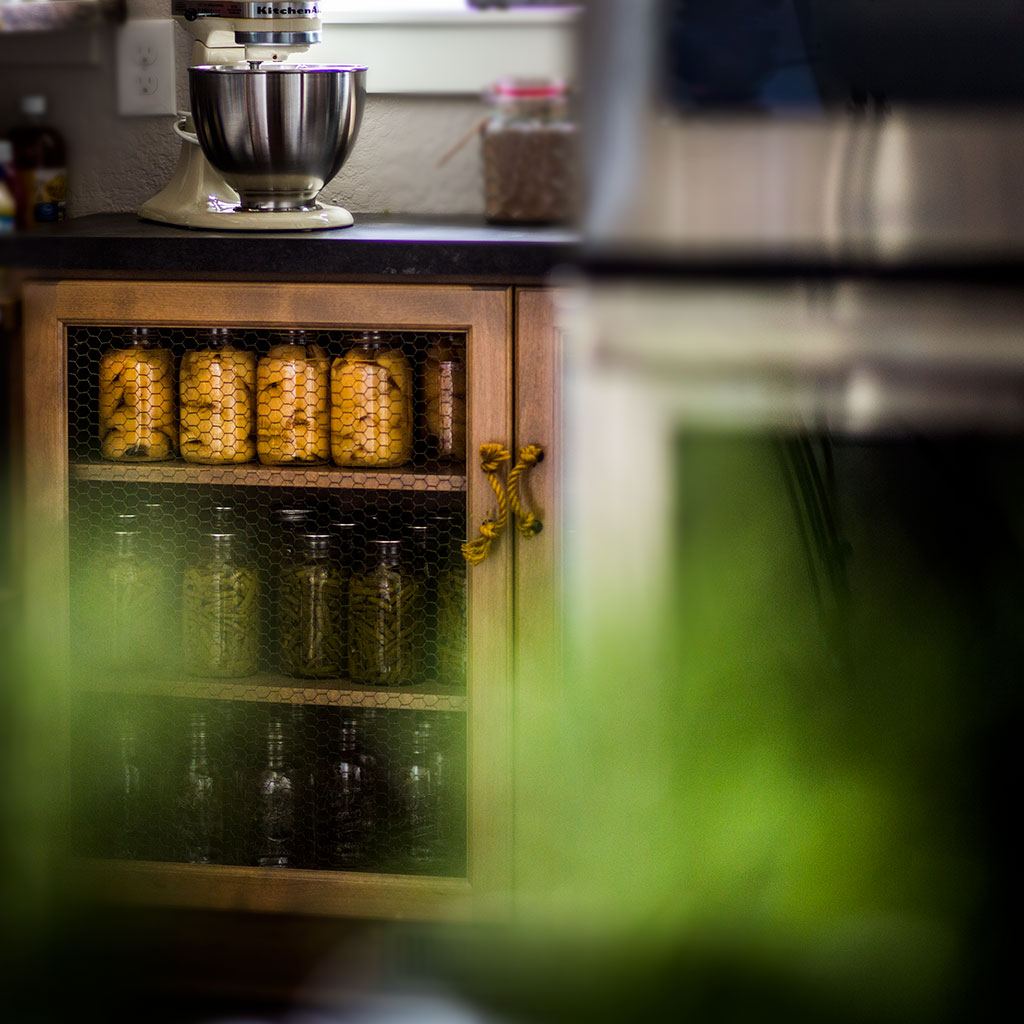 "Becky has creative ideas we have not even imagined. She has amazing professional resources and relationships. Finally and importantly she is very careful with our money. She's become a friend along the way. Our recommendation of Becky is without reservation."

A shelf for everything. Quirky coffee mugs and other treasures are displayed out of the way but uniquely visible in this corner shelf unit.
The island forms a natural spot for gathering to chat with the chef while she works, but we didn't want a row of stools cluttering the flow around the island. We provided enough space under the island's end to accomodate unused stools.
Island is deep enough to provide loads of storage on both sides.
During consultations, it became clear that this blue accent color was a client favorite. Used purposefully throughout the space, it adds drama against an otherwise neutral palette.