Rustic Warmth
Kitchen & Bath Interior Design
The challenge was to maintain the natural charm of this log home while blending in modern amenities and materials. Elegant finishes and fixtures in the kitchen and bath complement the more rustic and natural materials of the flooring, cabinets and hammered copper sinks and bath.
Massive wooden columns support the ceiling's log open rafters, framing the kitchen's gleaming surfaces and rich textures. The careful blend of high-tech appliances and period piece fixtures reflect the owner's eclectic taste, making this log homestead into a Northwest classic.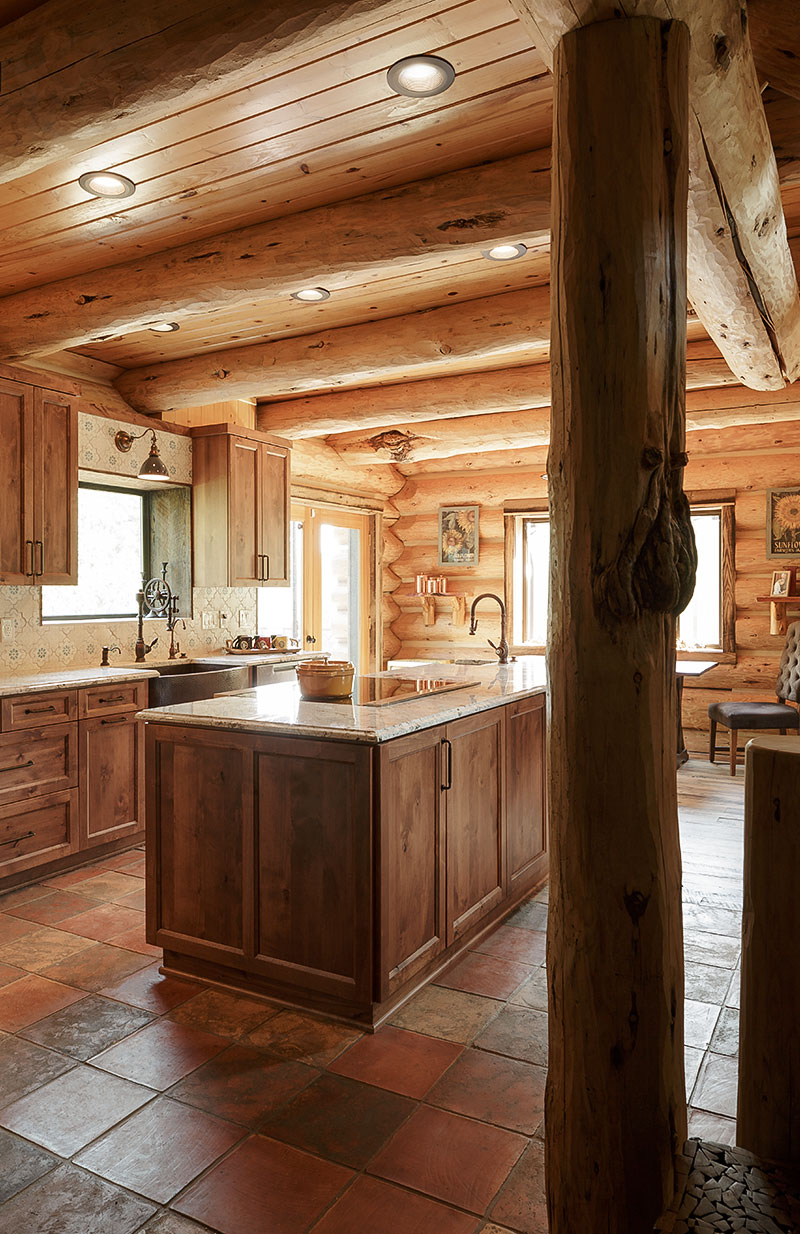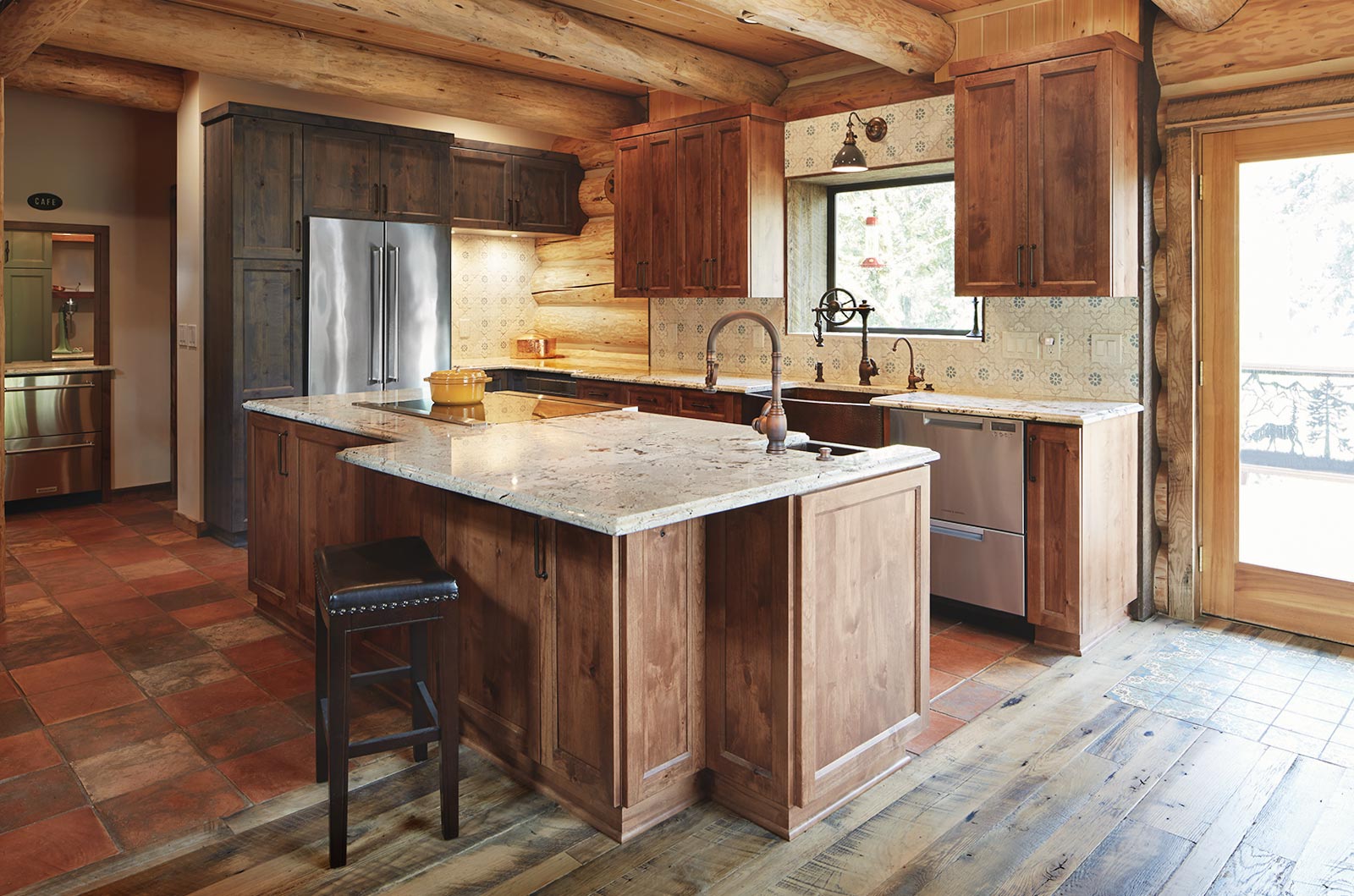 A longer view of the kitchen reveals the logic and cleanliness of the layout. Workflow matches work space ideally, without clutter. The retracting vent hood located at the top of the cook surface keeps the interior view clear of obstruction, and allows face-to-face conversation with the cook.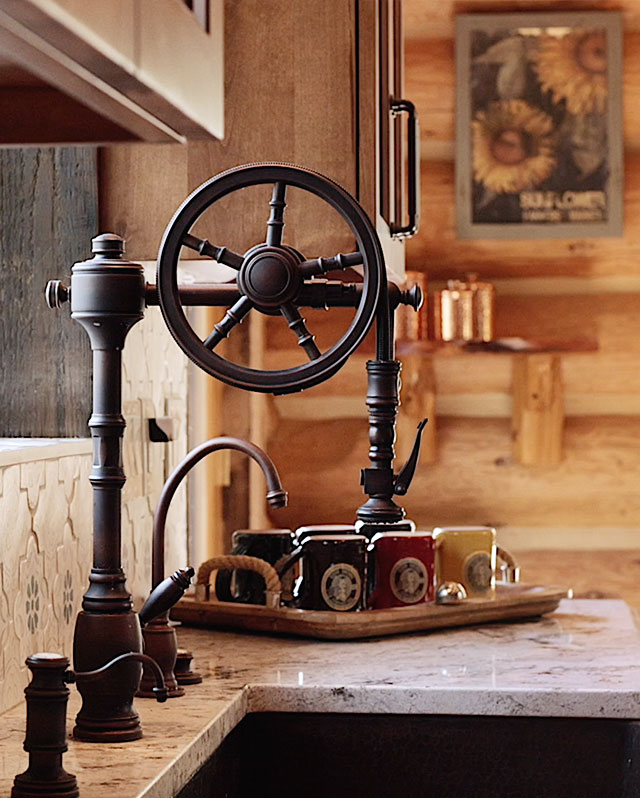 We kept faith with the log home period style with attention to details, like this heirloom-quality farmhouse-styled kitchen faucet with spring spout, making filling large pots simple. Finished in oil-rubbed bronze, it couples perfectly with the hammered copper sink.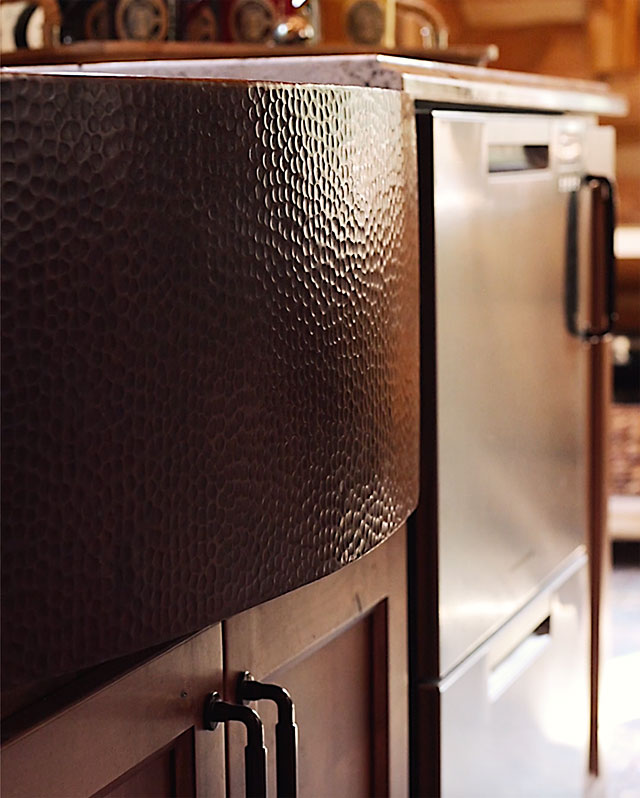 This bow-fronted hammered copper sink gleams softly in the morning bright kitchen, inviting the touch to confirm its texture. Again, fidelity to theme brings the concept into being.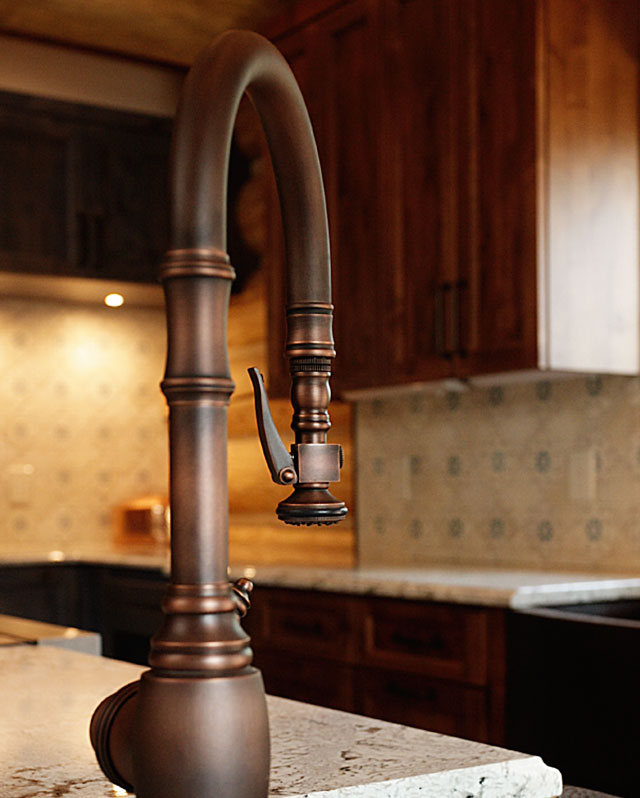 Located near the cook surface, this convenient spout in oiled bronze finish is useful for finishing a recipe or a quick glass of water without disturbing the chef.
Special Touches
In a kitchen pantry.
The pantry features a pass-through to the rest of the space topped with a marble counter top transforming it into a snack-bar and cafe. The pantry is lined with shelves and cabinets offering spacious storage capacity.
Extending the stone flooring into the downstairs bath brings continuity to the space. A free-standing bath of porcelain invites a long and luxurious soak. Again, rustic fixtures complete the feeling of heritage and history. The sink matches the material of the bath, colored in a darker tint of the same color as the bathtub. The massive vanity counter fits the scale of the surrounding timbers.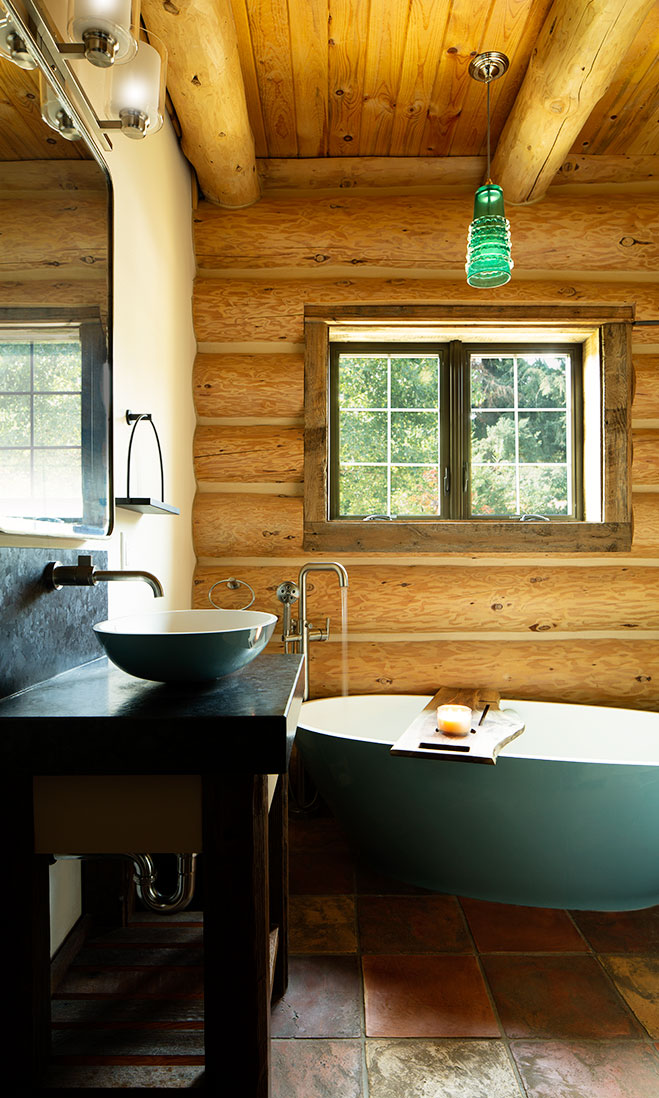 A deep well beaten copper bathtub is the centerpiece of the upstairs bath, located under a whimsical pendant light. Wall tiles feature fir trees in bas relief. Flooring is heavy wooden planks washing ashore a beach of inset creek stone. A linen closet is behind vintage wooden double doors.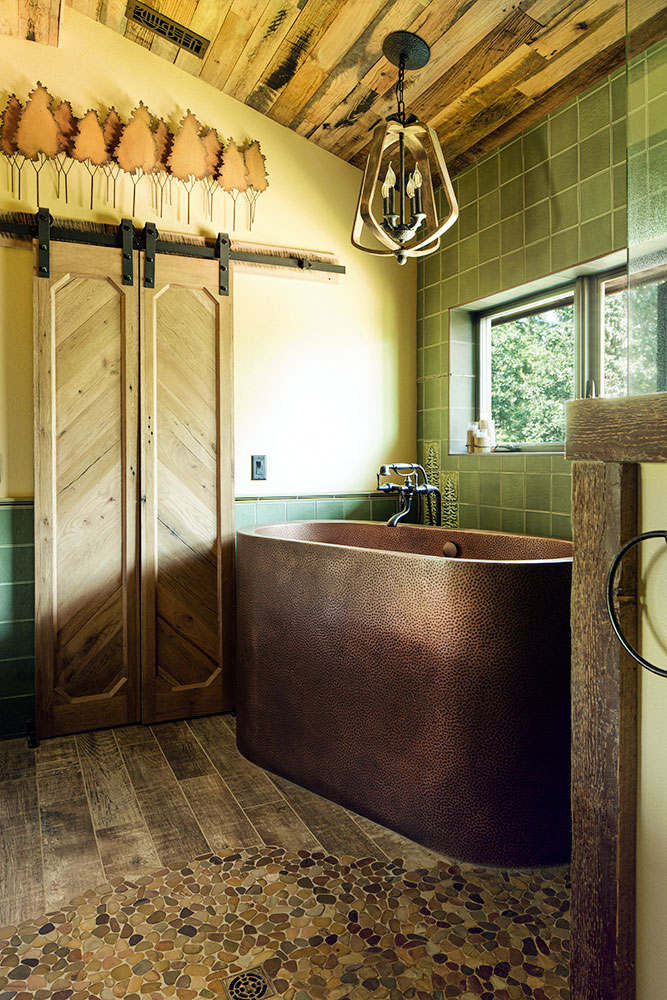 "The smartest thing we did for our very challenging remodel was to bring Rebecca Olsen on board. Her ability to grasp our rustic-luxe vision and translate it into beautiful functionality made all the difference. Becky knows how to make things happen—the word "impossible" is not in her vocabulary! Her design eye is unmatched. Our kitchen and bathrooms are beyond what we could have imagined, thanks to Becky's talent, passion, and sense of fun. She's the one!"
–Patti and Scott, Turner, Oregon